There are genres that refuse to die and one of them is Shoot 'Em Up, although it is true that we still receive exponents like R-Type Dimensions EXR-Type Final 2 and R-Type Final 3, we really don't have that many proposals today . However, we still have other exponents with Raiden III x MIKADO MANIAX of MOSS. Third installment in the Raiden series, which are very popular on the arcade scene.
It is an improved version of Raiden III, which brings us a remix of new melodies and themes from its soundtrack. It also brings new game modes to test our reflexes dodging attacks from other enemy ships.
invading crystals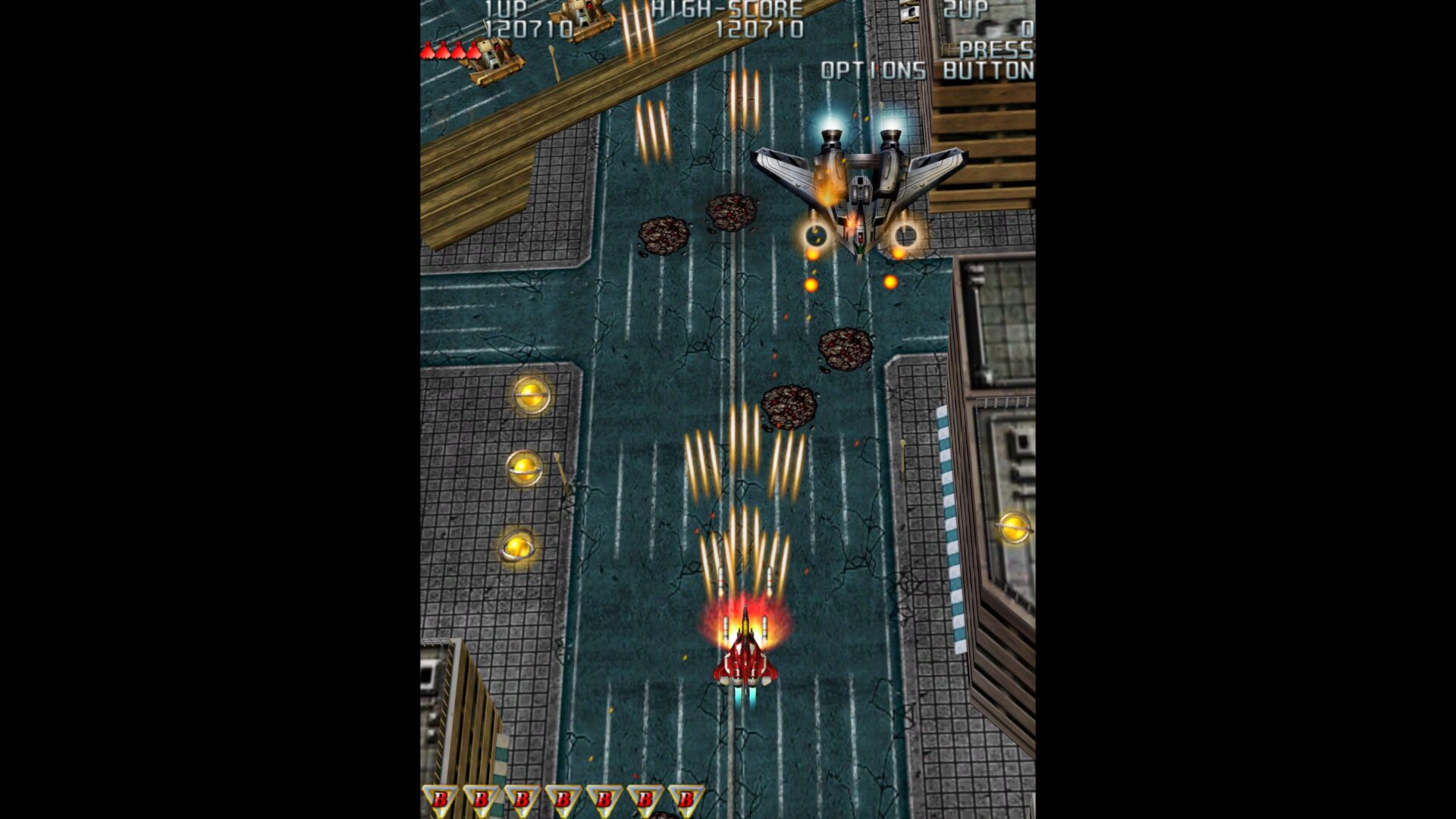 The story in games of the Shoot 'Em Up genre are not usually complex and it is not necessary either. These titles focus more on frenetic action. In Raiden III x MIKADO MANIAX some so-called Crystals have invaded the Earth and to stop them, the VCD deploys a new model of combat ship, Fighting Thunder ME-02. And with this bit of information we will have to overcome the different levels until we reach the final credits.
Raiden III x MIKADO MANIAX is a vertically scrolling Shoot 'Em Up in which we control a combat ship while eliminating other ships, dodging their shots and facing large bosses. As we progress, we can get Power-Ups that will help us improve our arsenal and have more survival options.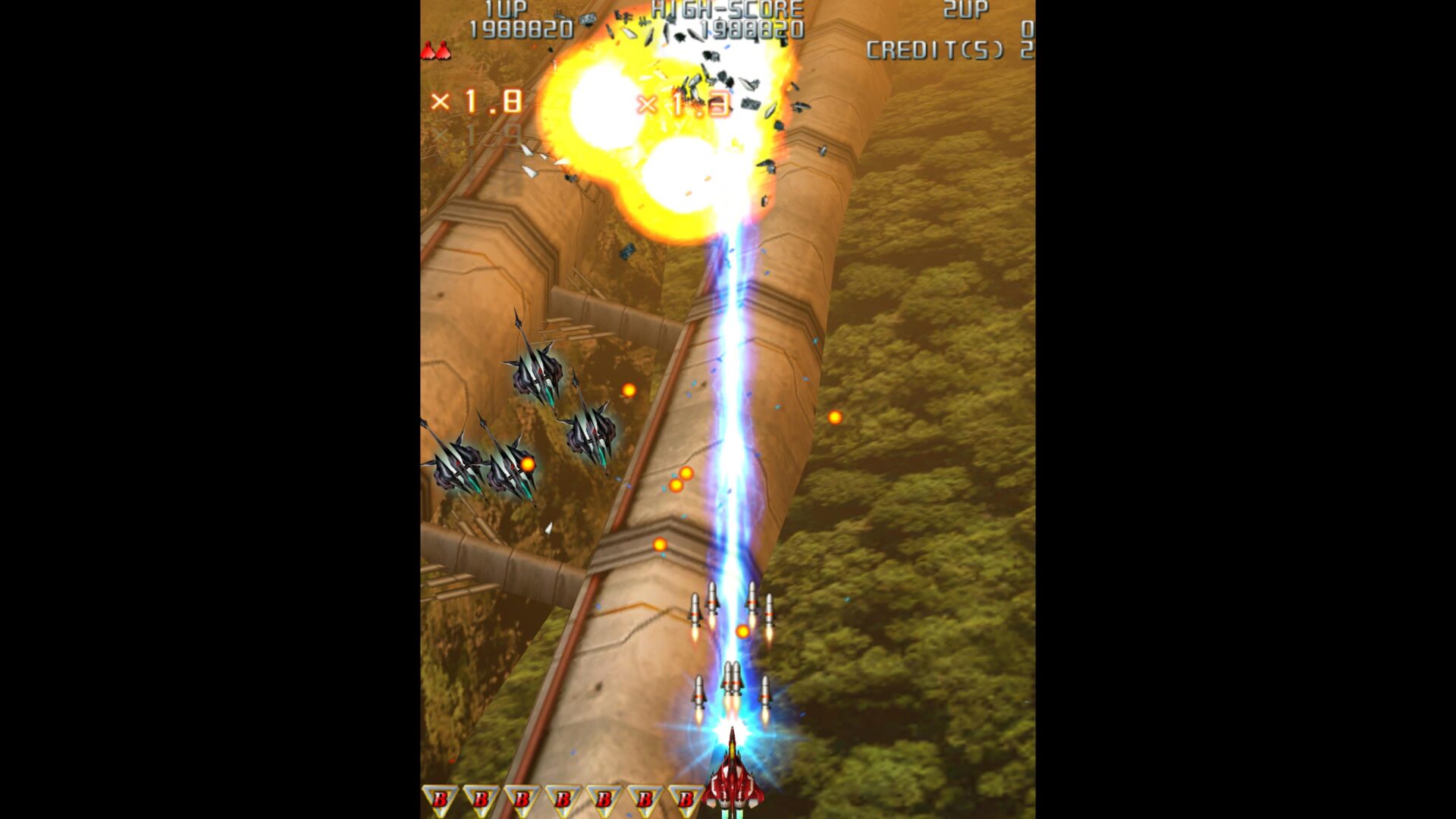 We start with our standard machine gun type weapon, once upgraded, the attack range will be extended. But if we are not satisfied, we can change weapons like a laser beam and another that looks like a whip. We will also get secondary weapons such as direct and guided missiles, and last but not least, bombs that clear the screen of enemies. If we are eliminated, we will lose part of our Power-Ups.
Something that makes Raiden stand out is that he was one of the pioneers of the so-called Bullet Hell, which are patterns of enemy shots in which they leave very little room to dodge. The level bosses stand out, which have a considerable size, as well as different attack patterns.
game modes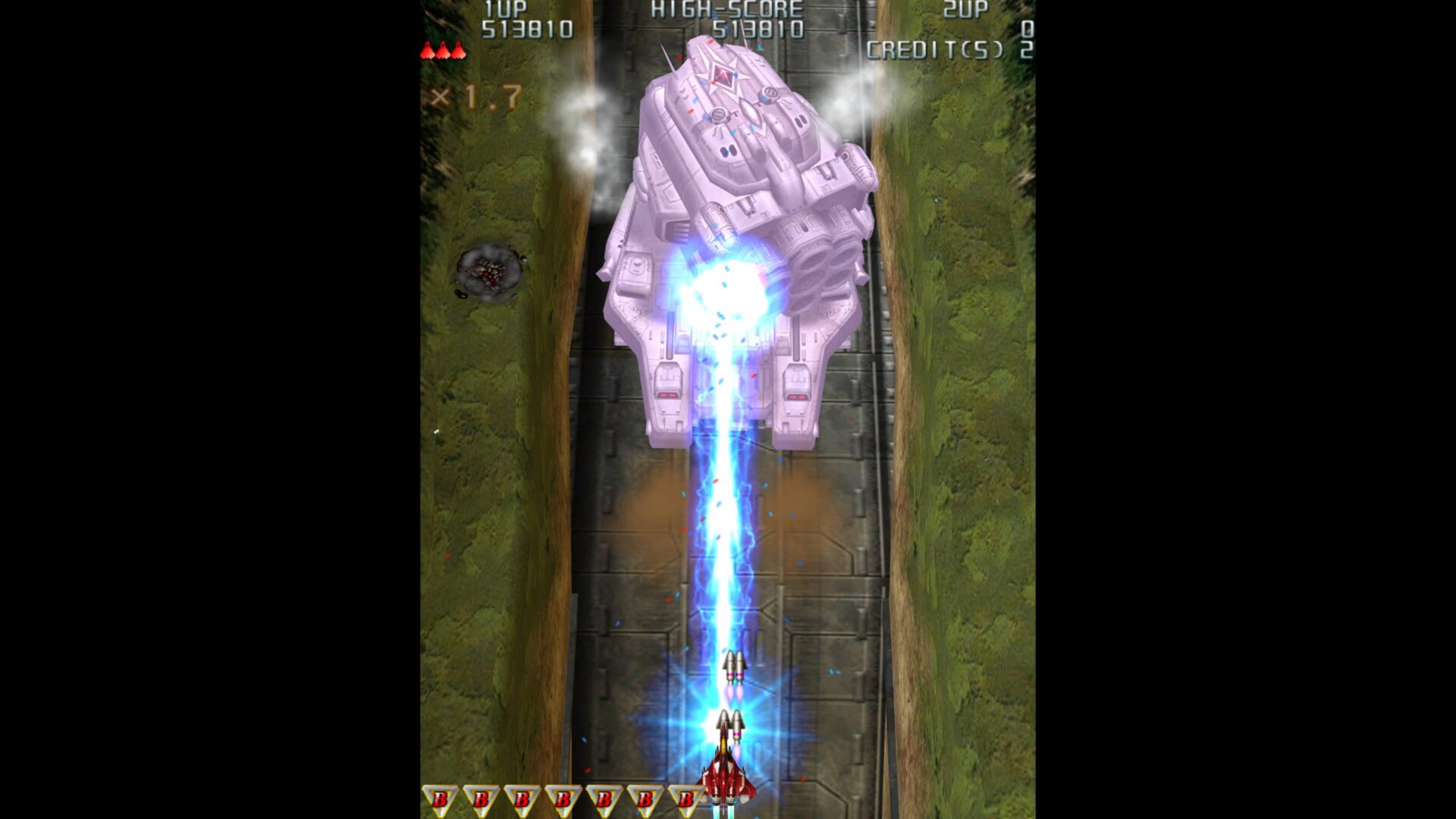 The game has Arcade Mode, which is the standard mode in which we must overcome the 7 levels of the game. The further we go, the more difficult the levels will be, although we can change the difficulty options, but it will not be an easy path and it is still challenging.
Other modes includes Boss Rush, We already know that it tries to eliminate all the bosses in the game. Score Attack in which we must be the first in a classification table. In addition to that, you can play in the company of a friend with the multiplayer mode for two, and a second option to manage two ships with a single controller.
Also as additional content, the game brings illustrations for wallpapers, a horizontal mode that allows you to see the game that way. In addition, a music selector to listen to the great themes of the game as we unlock them.
Un Arcade HD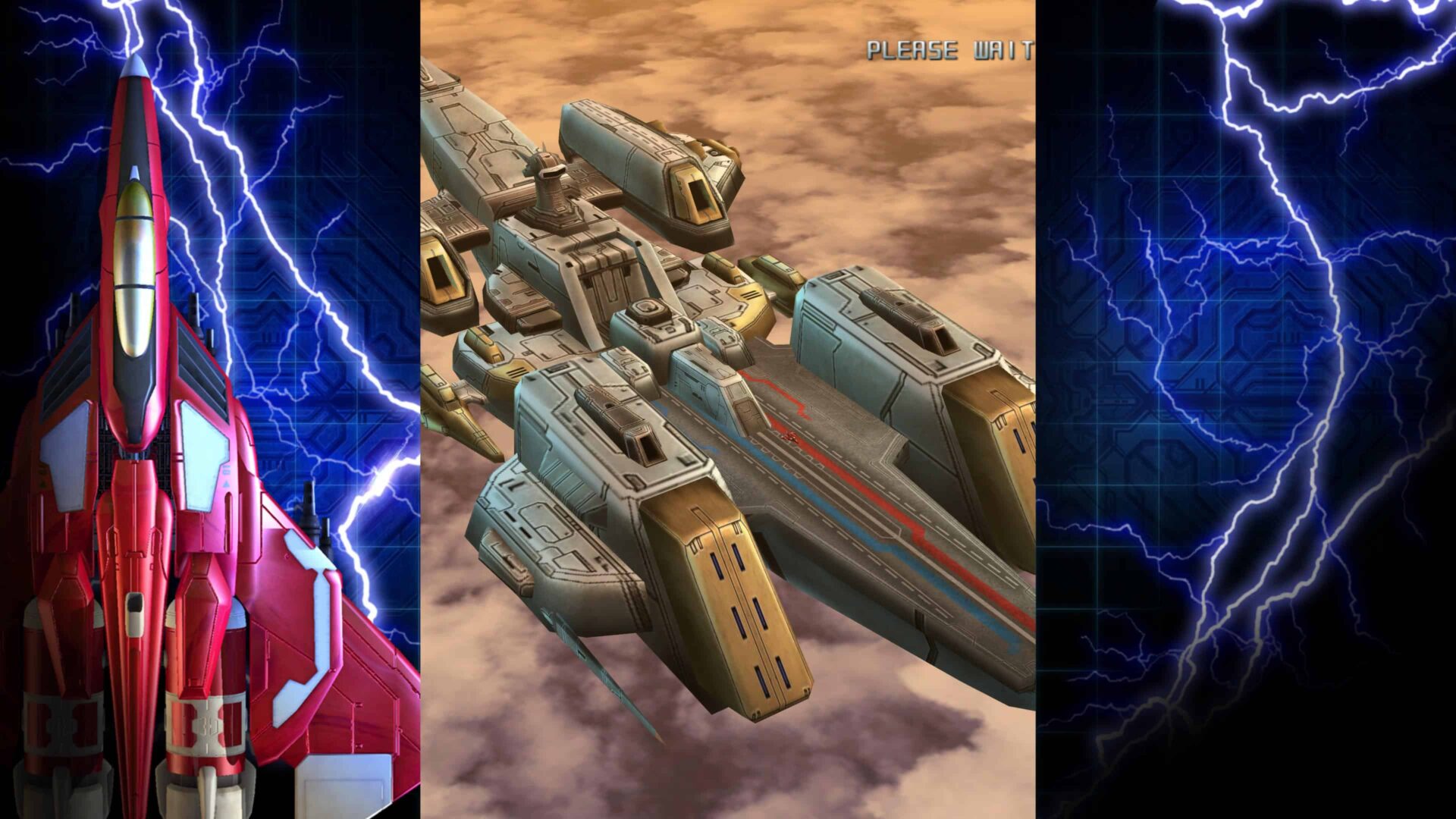 On a technical level, Raiden III is a game that is 18 years old, so its graphics look like when the 2005 console generation was the norm. Both our ship, enemies and the environments are modeled in 3D and the movement on the screen is fluid. However, the screen remains as if it were an arcade, leaving all the space on the sides empty unless we fill it with the illustrations.
Musically, the game has electronic themes in which the guitar and canchero themes predominate. Also, it has the original soundtracks and the re-made ones that can be enjoyed in the music selector.
verdict
Raiden III x Mikado Maniax is a shoot 'em up that can be played despite its age and the great challenge with an arcade-style proposal. At the content level, it feels somewhat fair but just as fun to have to break our own records. Aesthetically, it feels very 2005 although it is still attractive with everything we have on the screen.
Note: This review was made on PS5 and the code was provided thanks to NIS America.