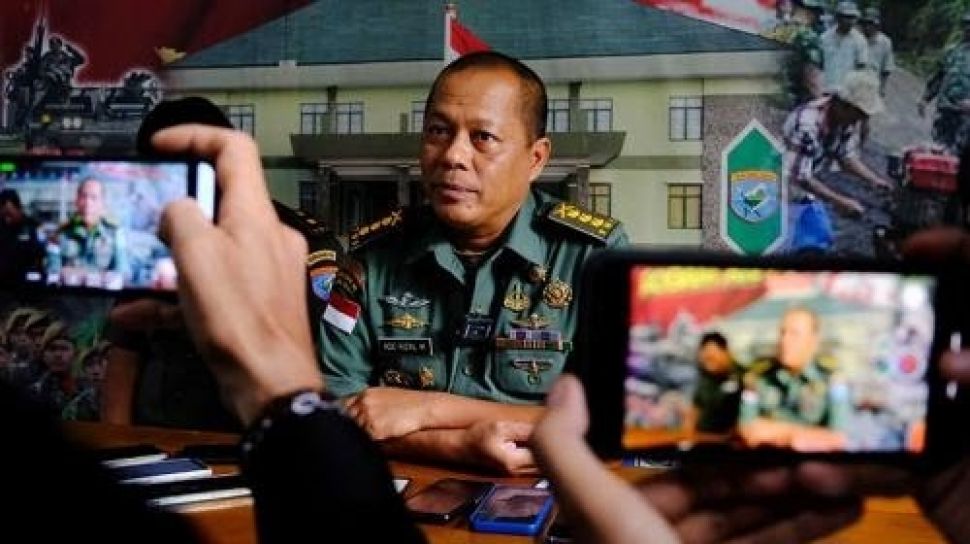 Suara.com – Lieutenant Colonel (Lieutenant Colonel) Ade Rizal Muharam is currently in the public spotlight. The reason is, he has now returned to duty in the military realm after killing his own adjutant in 2015. For his actions, he was even fired from the TNI by the court.
Currently, Lt. Col. Ade Rizal is known to fill the position of Head of Information for the XII/Tanjungpura Regional Military Command (Kapendam). This was then criticized by the public who felt it was strange, why killers could be given a chance. Not only that, information about his profile also sparked curiosity.
Profile of Lt. Col. Ade Rizal Muharam
Not much information about Lt. Col. Ade Rizal Muharam. It's just that, before being fired, he last served as Kodim Commander (Dandim) 0812, Lamongan. His dismissal was determined by the High Military Court III Surabaya in 2016.
Also Read: Busker commotion at Senen Killed by a TNI member, here are the testimonies of residents
Ade Rizal was proven to have killed his own aide, namely Kopka Andi Pria Dwi Harsono. Chronologically, he felt emotional because he suspected the aide of sexually abusing his 4-year-old child. He then held and abused Andi in October 2015.
After that, Ade hanged Andi so that it looked as if his adjutant had died by hanging himself. For this action, he was finally prosecuted and on December 28, 2016, the Surabaya High Military Court III sentenced him to 3 years in prison.
The assault case also involved 5 other people as defendants. They are Chief Sergeant Mintoro, Sergeant Joko Widodo, to Sergeant M. Amzah (sentenced to 9 months in prison) and Second Sergeant Agustinus Merin and Sergeant Major Agent Purnama (sentenced 8 months).
After a few years, Lt. Col. Ade Rizal Muharam returned to serve in the military world as Head of Information for the XII / Tanjungpura Regional Military Command (Kapendam). According to various sources, it seems that he has held this position since January 7, 2023.
Responding to the public disquiet over the return of the perpetrators of the murder, Head of the Army Information Service (Kadispenad) Brigadier General Hamim Tohari spoke up. He said that an appeal had been approved, so that Lieutenant Colonel Ade could indeed work again in the TNI.
Also Read: Fact Check: High-ranking Al Zaytun Panji Gumilang Judged by Community Figures of Indramayu after Collaborating with the TNI?
It is known, in 2017, Lt. Col. Ade filed an appeal. The Jakarta Main Military Court (Dilmiltama) also granted it so that his dismissal was cancelled. However, at this level, his sentence was increased to 4 years in prison and he was released in 2020.
"Changing the decision of the Surabaya High Military Court III (for Lt. Col. Ade Rizal) is simply a sentence imposed and eliminates the additional sentence of dismissal," said the panel of judges for Dilmiltama Jakarta as quoted from the Supreme Court website.
Contributors : Xandra Junia Indriasti