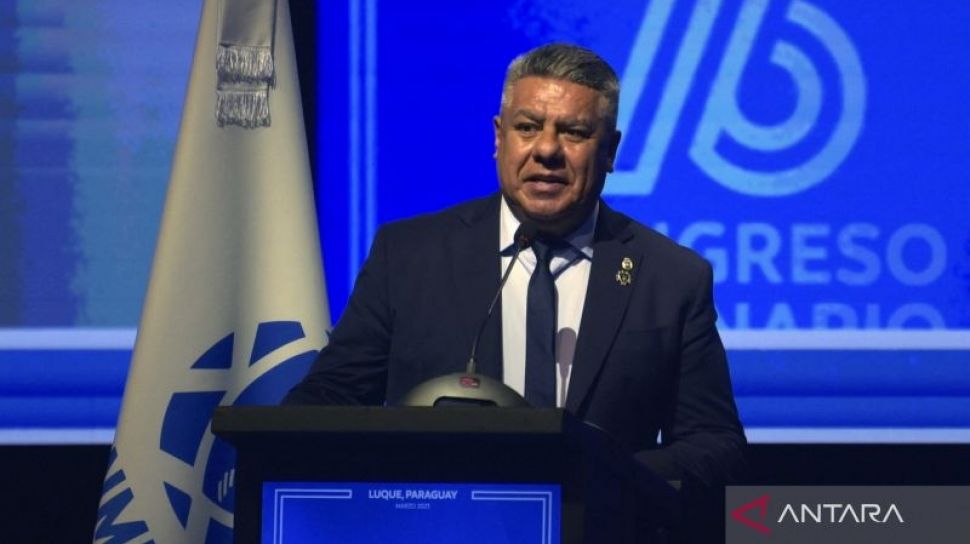 Suara.com – The President of the Argentine Football Federation (AFA), Claudio Fabian Tapia did not hesitate to praise the coach of the Indonesian National Team, Shin Tae-yong.
Claudio Fabian Tapia praised Shin Tae-yong ahead of Argentina's FIFA Matchday match against the Indonesian national team on 19 June 2023.
At the same time, mentioning the big role of Erick Thohir as the chairman of PSSI in the certainty of holding the Argentina vs Indonesia duel in Jakarta.
Cladio Tapia is very enthusiastic about bringing Argentina to Indonesia, not just carrying out an Asian tour agenda after playing against Australia in Beijing, China.
Also Read: Having refused to be naturalized, Emil Audero now gives the code to join the Indonesian national team?
The number one person in the Argentine Football Federation even recognized the Indonesian National Team as a strong team under Shin Tae-yong.
Playing against Indonesia for Tapia is a new experience for Argentina, as the 2022 World Cup champion in Qatar.
"I explained that Argentina could play with Indonesia because of PSSI general chairman Erick Thohir," said Claudio Tapia.
"We chose Indonesia because their football deserves new experiences, playing with the 2022 World Cup champion Qatar is not easy.
"He is a respected person in Argentina and was also the owner of a big club in Europe, Inter Milan.
Also Read: FACT CHECK: Breaking News! PSSI Officially Appoints Jose Mourinho as Indonesian National Team Coach
"Indonesia cannot be underestimated. They were trained by Shin Tae-yong whose abilities we all know." he added.