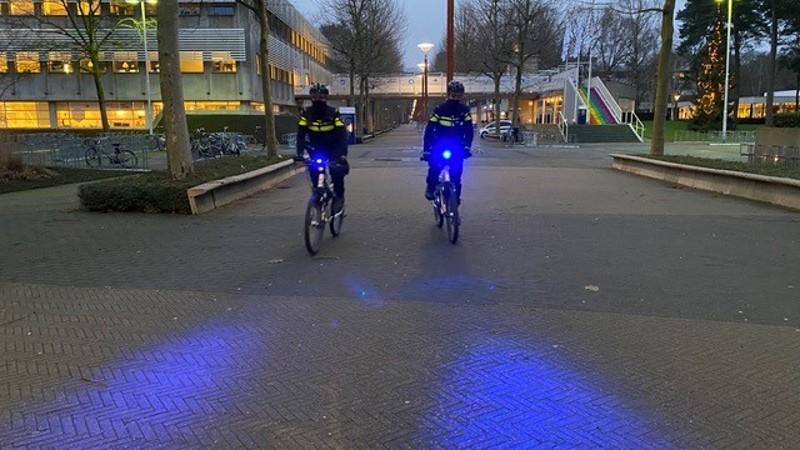 It may not be as cool as removing the varior ring from your Aprilia, but electric bikes can also be upgraded. The nice thing for your neighbors is that your two-wheeler will not make any extra noise. And just like with scooters, an e-bike should not be boosted in such a way that it drives faster than allowed. To check that, the police now has a new roller bench for electric bicycles.
At the end of this year, the police will start work on the new roller bench for electric bicycles. The new gadget does not measure power, but speed. If the bike goes too fast, it can be taken away by the police. You can also get a fine of 290 euros for stepping up the electric bicycle.
By the way, tuning up an electric bicycle is child's play. You buy a small box on the internet that you connect with some wires. You can then control the power of the bike via Bluetooth. If the police pick you off the road, you can therefore reverse the power if you are fast enough. In the past you had to hide a button somewhere with the scooter.
How fast can an electric bicycle go?
If you have an electric bicycle with pedal assistance, you can drive a maximum of 25 km/h. If the support is off and you pedal yourself, you can drive faster. So you don't just get a speeding fine on an e-bike, but if the roller bench shows that the pedal assistance also helps above 25 km/h, you have a problem. Even if the power is more than 250 watts, it will last.
Then there are the speed pedelecs. You can ride these e-bikes without pedaling and must comply with the rules of mopeds: they are therefore allowed a maximum of 45 km/h. A license plate and a helmet are therefore also mandatory. So if this electric bicycle suddenly turns out to be capable of 60 km/h on the roller bank, the police officers will have a new bicycle for the collection.
Photo: Police bicycles with a blue flashing light from 2021