June 10, 2023
A front row not without tension.
Pecco Bagnaia ahead of Marc Marquez at Mugello. These are the first two positions of the super pole which will determine the starting grid for the Sprint Race of the Italian Grand Prix. In Saturday's qualifying, however, there were moments of tension, with the two centaurs who were the protagonists of a disagreement on the track caught by the cameras.
The episode occurred six minutes from the end of Q2, with Bagnaia still behind in the standings because he is eleventh. At the end of his flying lap, when he began to attack the stopwatch, however, Marquez's Honda ran ahead of his Ducati as soon as it came out of the pits.
At that point, the Catalan remained on the trajectory, unleashing Bagnaia's nervousness. In fact, the cameras filmed the 2022 MotoGP world champion as he repeatedly vented his anger with some blatant gestures with his left arm. So he approached Marquez yelling something at him. The response of the Honda standard bearer was the "No" gesture with his index finger.
However, this episode had no consequences on the outcome of the session, given that, as mentioned, Bagnaia took super pole ahead of Marc Marquez.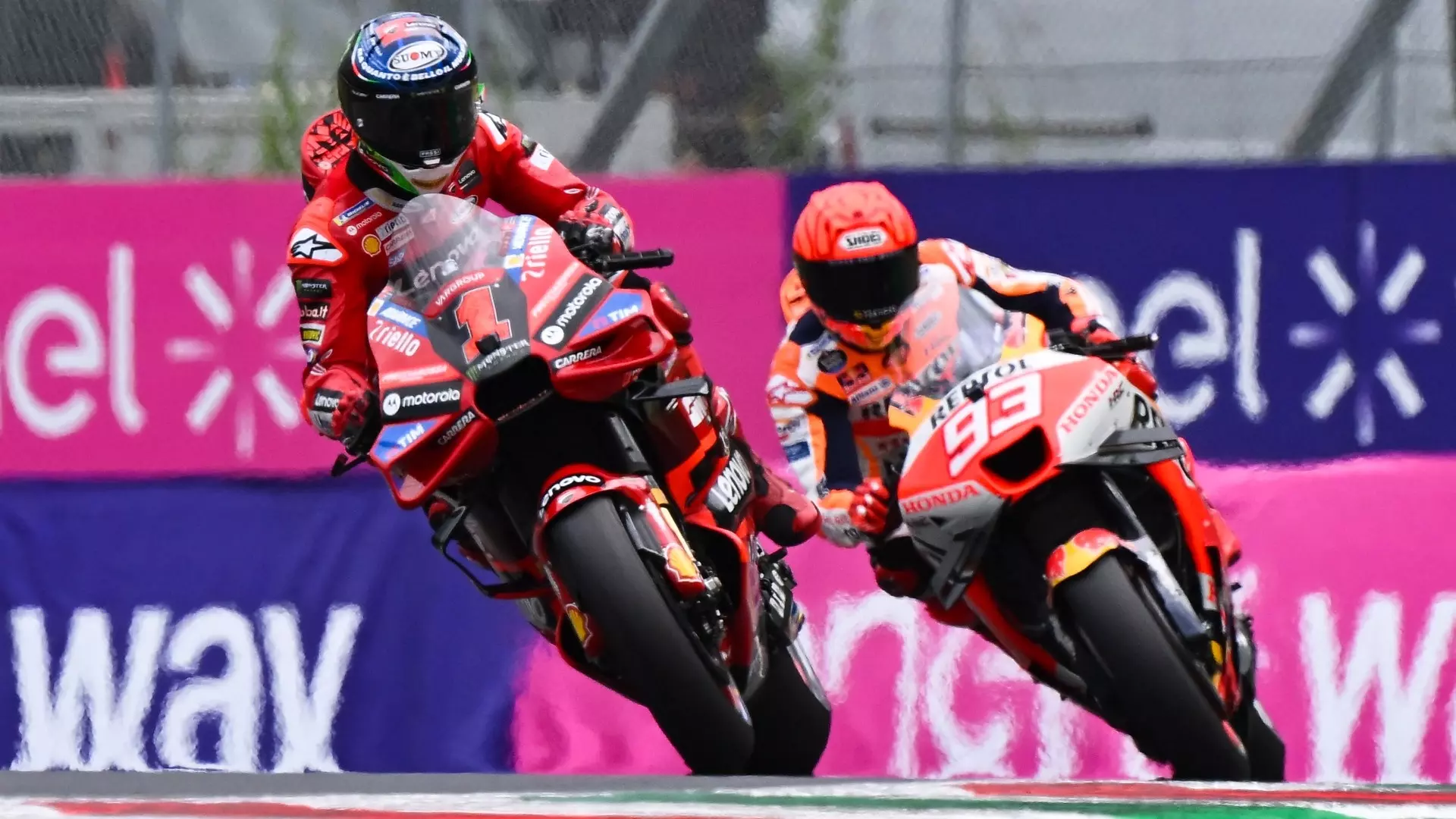 ©Getty Images