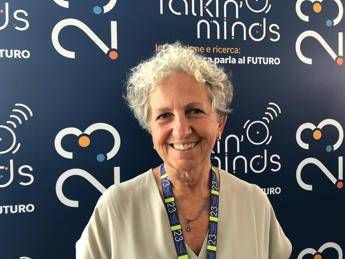 "We are facing a huge challenge which is that of the sustainability of the health system. The increase in the average age of the population does not help us because we are older and younger: a balance that our sector, the life sciences sector, certainly needs to find innovative and sustainable solutions. R&D offers the opportunity to extend life while maintaining good quality for patients". So Francesca Patarnello, Vp Market Access & Government Affairs AstraZeneca, on the sidelines of the second edition of the Talkin' Minds event "From demography to the economy: the role of life sciences for Italy", organized by AstraZeneca today in Rome with the patronage of Farmindustria and Federated Innovation.
"The first thing that pharma companies can do – underlines Patarnello – is to continue working on scientific research thanks to which we have an unprecedented improvement in survival, but also in the quality of life. Let's think about the reduction of hospitalizations: today we treat or 'chronicize' previously fatal diseases which on the one hand reduce health and social costs and on the other represent an economic opportunity thanks to patients who live longer and healthier. But we can do even more thanks to the innovation that is coming from both pharmaceutical pipelines and digital solutions".
AstraZeneca "will invest 97 million in Italy in 2023 and 2024, with more than 200 clinical studies in 2024 and already collaborates with more than 300 research centers that represent Italian scientific excellence, but we aim to expand these numbers in the coming years. We are convinced that collaboration, simplification and a partnership between the public and private sectors are needed to confirm Italy's leadership in Europe and in the world", concludes Patarnello.