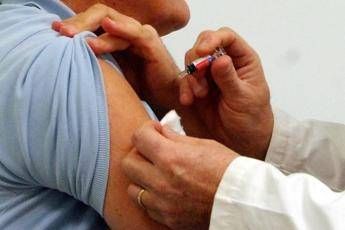 "In patients at risk, frail due to age or the presence of other chronic diseases such as chronic obstructive pulmonary disease (COPD), diabetes or cardiovascular risk, it is easier to have an infection that leads to hospitalization. Preventing respiratory syncytial virus (RSV) infection means preventing the most serious forms of the disease and the worsening of the general clinical picture". This is how Alberto Papi, full professor of respiratory system diseases, University of Ferrara, comments on the authorization by the European Commission of Arexvy*, the first vaccine to protect adults, aged 60 and over, from the respiratory tract disease lower respiratory.
"We have been waiting for this for 60 years. Today we have a vaccine for RSV that prevents infection with an efficacy of more than 80% and up to 90%, especially in people who are frail and most at risk of serious illness", adds Papi, first author of the pivotal study which led to the approval of anti-RSV in over 60s. ".
People who have compromised immunity, such as "the elderly with COPD, diabetes or cardiovascular disease – explains the professor – following respiratory syncytial virus infection, have a higher risk of developing severe forms of this pathology, so much so that require hospitalization which, in these patients, is 3 to 10 times more frequent." Having a tool, such as the vaccine, which reduces the risk of hospitalization is very important." In patients already with a chronic disease such as COPD, for example – continues Papi – an infection such as RSV can trigger an exacerbation of symptoms, despite good pharmacological control. This condition may require hospitalization and worsen the general clinical picture: every exacerbation, in fact, aggravates the progression of the chronic disease. We must prevent what we can".
Going back to the pivotal study "the data from the first season – underlines the first author – showed a significant difference in the incidence of the infection, we are talking about 7 months of vaccination: this means that it is very effective. The data from the second season will arrive and then we await a third: steps necessary to understand how often to vaccinate – adds Papi – In the formulation there is an adjuvant that favors the immune response even in the elderly, so much so that it is similar to that of young people and therefore effective".
One aspect that particularly struck Papi is the sensitivity shown by fragile patients towards this form of prevention. "On this – he observes – Covid has made the difference. I've seen patients knock on the door asking to be enrolled in the clinical trial, it's never happened before. There is a change in the perception of active prevention – concludes the pulmonologist – the measures for prevention that can be implemented, must be implemented".