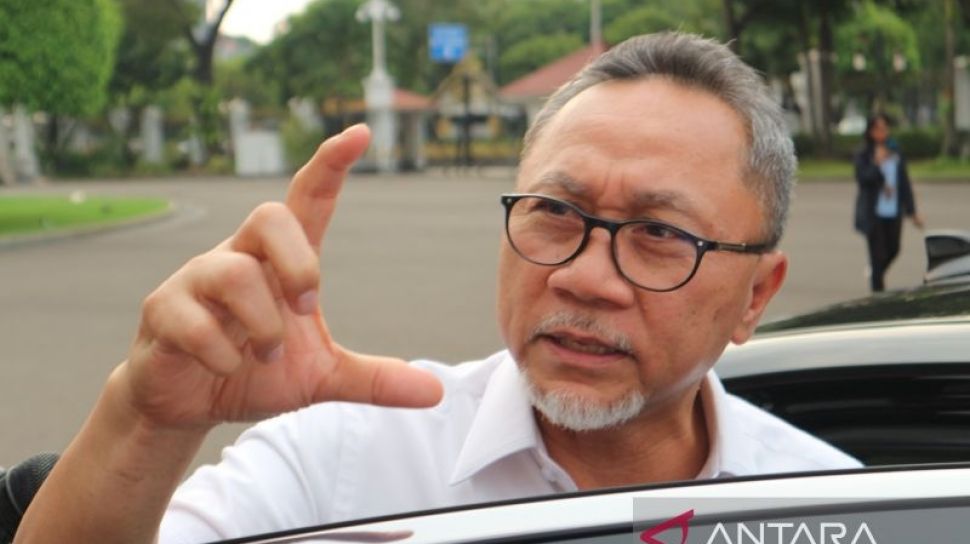 Suara.com – National Mandate Party (PAN) Chairperson Zulkifli Hasan or Zulhas along with party officials will meet PDIP General Chairperson Megawati Soekarnoputri at the PDIP DPP Office, Central Jakarta, Friday (2/6/2023). Zulhas admitted that the meeting was held to discuss the 2024 Presidential Election (Pilpres).
Zulhas revealed that PAN and PDIP will talk about cooperation in the 2024 presidential election coalition.
"Officially, this is the first time we (PAN) have met Megawati to discuss cooperation with the 2024 presidential election coalition," Zulhas said in a written statement, Friday.
According to information, the meeting will take place from 14.30 to 15.00 WIB.
Also Read: Sending an Open Letter to Megawati, Denny Indrayana gets a Cynical Comment: Professor But Doesn't Understand the Rules
Zulhas said that this meeting was a continuation of friendly relations with PDIP officials. He admitted that he often held meetings with PDIP officials since he served as trade minister (mendag).
"You see, I was given the mandate by President Jokowi to become trade minister since June 15 last year. Of course, fellow coalition parties, we often meet. Our relationship has been close and long since the beginning of reform," he explained.
Apart from being attended by high-ranking PAN or PDIP, the meeting will also be attended by a number of ministers of the Advanced Indonesia Cabinet, such as Minister of Law and Human Rights (Menkumham) Yasonna H Laoly and Cabinet Secretary (Seskab) Pramono Anung.