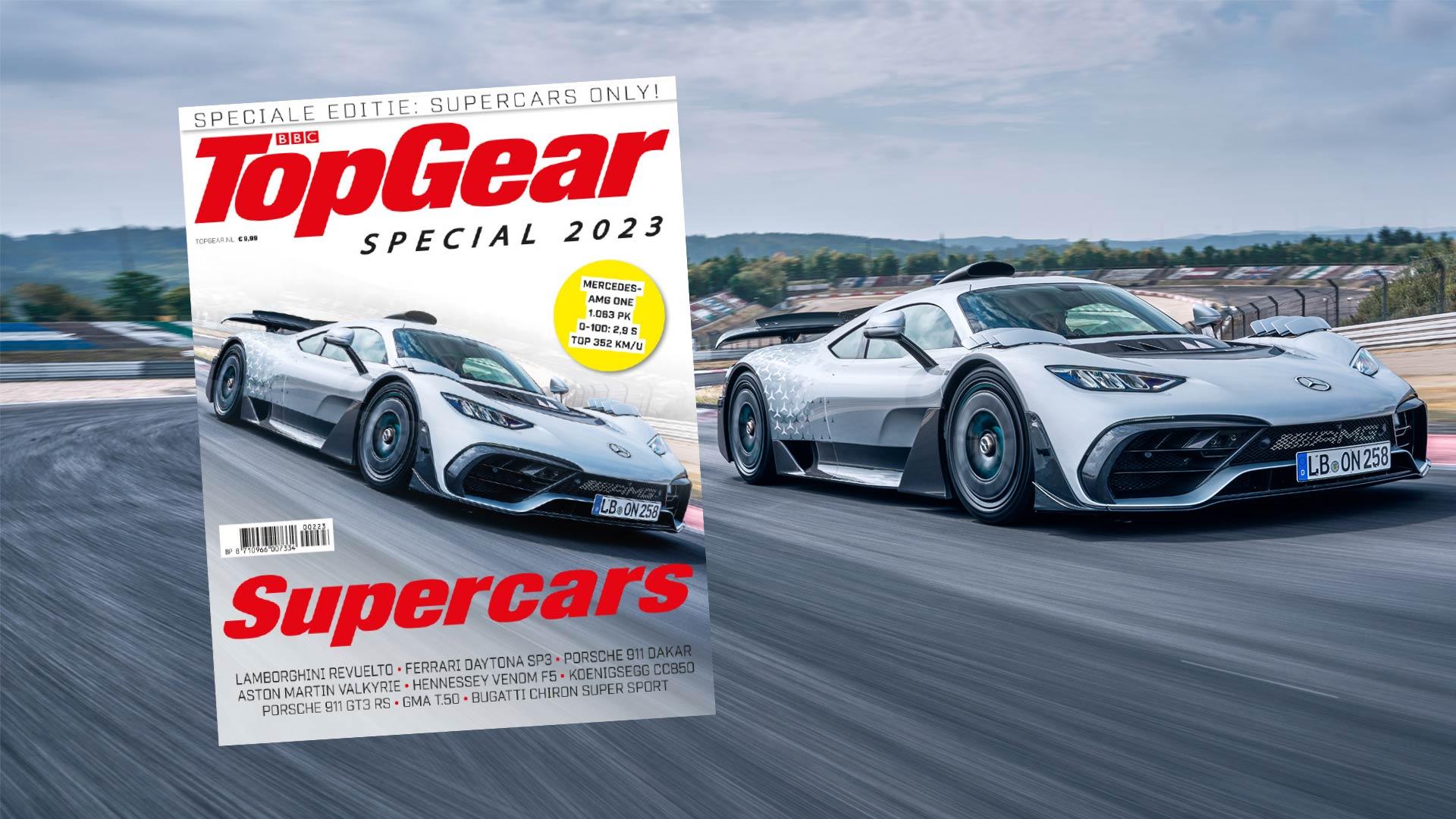 It's time again for our annual Special full of thick stuff: TopGear Supercars! In this compilation you can read all about the newest and craziest cars we drove in the past twelve months. Wild stories, exceptional photography, beautiful paper – a real collector's edition, as you have come to expect from us.
In TopGear Supercars 2023 you can read all about the latest generation of hybrid hypercars: the Mercedes-AMG One and the Aston Martin Valkyrie. We also conquer the (empty!) Stelvio Pass with the Lamborghini Countach, we brave the desert and snow with the Porsche 911 Dakar, we experience the event that is the Ferrari Daytona SP3 and Chris Harris drives the 911 GT3 RS on the track. We also do a sprint with the Bugatti Chiron Super Sport – 400 km / h on the track where the space shuttle once landed – we drive the last Aston Martin V12 Vantage and we pit the new Corvette Z06 against two turboless rivals, young and slightly less young . And we make the first kilometers with the Ferrari Purosangue. No supercar? Well…
You will find TopGear Supercars in stores from now on for a price of 9.99 euros. Don't feel like getting out of your easy chair? Order it here in the webshop, and it will be sent to your home automatically. Also a nice gift idea, but you don't get that from us. Enjoy reading!