In the past, if you didn't transfer to the next class and had to redo the school year, but with a different teacher, you could theoretically re-point the same paper and hand it in again. No, we never did. We briefly considered it with this test of the 'new' Opel Grandland GSe, but we don't take the risk anyway. You would have figured it out right away, wouldn't you?
Opel itself seems to have applied the trick. Their reborn performance letters GSe now adorn the Grandland with the strongest powertrain, so why not present it as brand new right away? Black roof, fresh wheels, diffuser, some smooth logos and you're done. Who would have noticed that the powertrain with 1.6 turbo four-cylinder and two electric motors, together good for 300 hp, was also available in the past?
Is that really all that Opel has done to the Grandland?
Okay, bland, it wasn't that simple again. With the GSe badge does come a certain expectation and responsibility in terms of performance, so Opel took a serious look at the Grandland's chassis with a serious frown.
Like the Astra GSe, it got stiffer springs and Koni dampers with FSD (Frequency Selective Damping) technology, and the steering was sharpened for the sportier types. They can now even go extra fur and order the hood of their supercrossover in cool contrasting black. You can already see yourself beaming with compliments at the neighborhood barbecue.
This SUV loves speed
Driving the Grandland GSe somehow feels a little inappropriate. 300 hp in this kind of car, it remains a bit strange. This family car is the boss of the overtaking actions and responds eagerly to your foot thanks to the electric assistance. It is of course not huge, despite its name, so it feels quite spry as a whole and the new chassis keeps its obesity (1.8 tons) under control.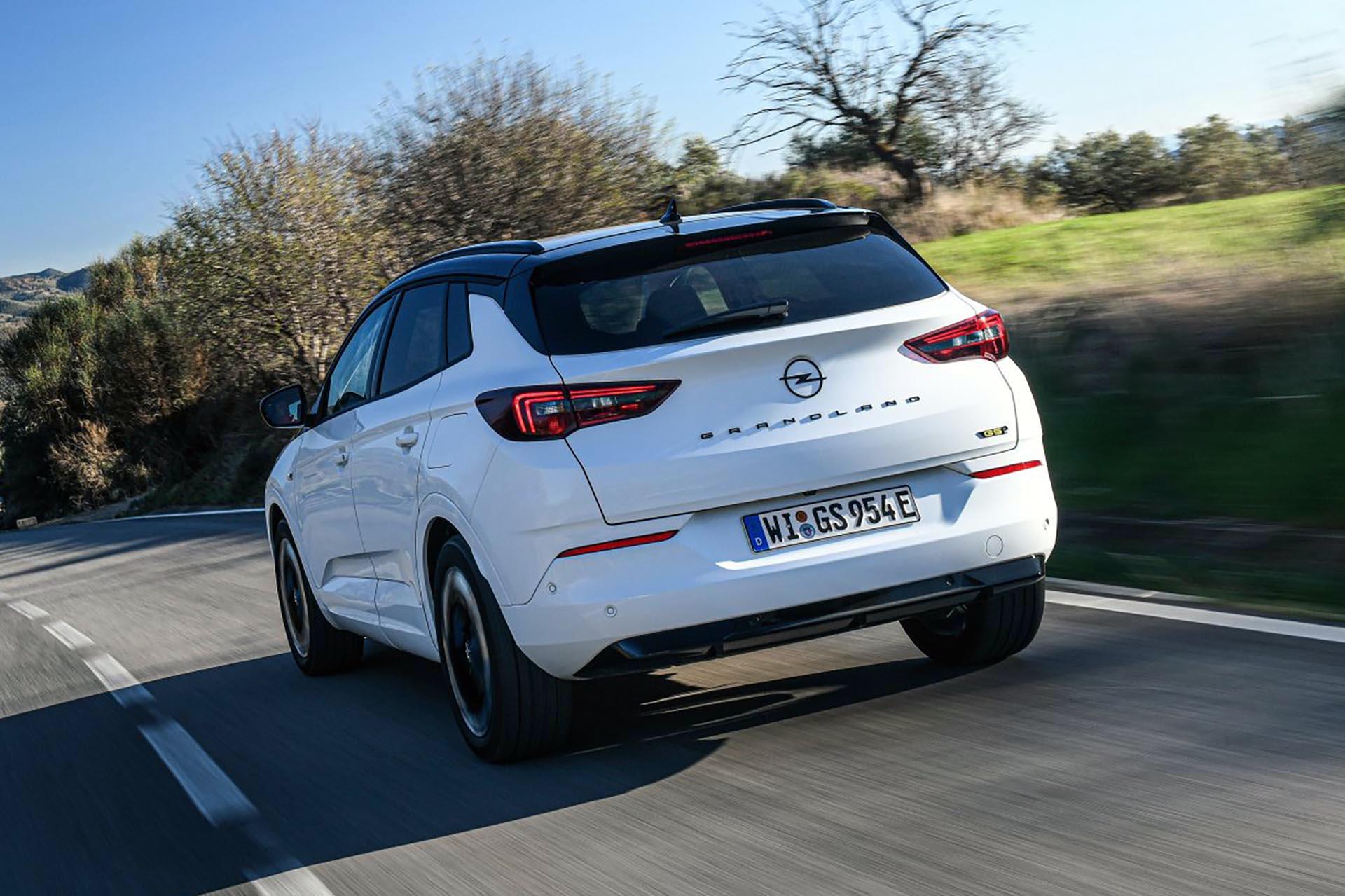 Meanwhile, the steering wheel still offers quite a bit of counterweight and if you are not careful you are chasing from roundabout to roundabout. When you put the four-cylinder to work, it is a bit noisy, but we don't dare complain about that anymore – they will soon scrap all petrol engines. Oh yeah.
Full-electric driving is also going well for the Grandland. You should be able to save about 45 kilometers in practice (the manufacturer's specification says 66 kilometers), as long as you don't always want to tap its e-top speed of 135 km/h.
The cabin of the Grandland GSe is recognisable
In the interior we find a Stellantis potpourri – Peugeot shifter, DS button for the driving modes – and a fairly small screen with thick edges, which also shows that this is not a model of the latest generation. The hard but ergonomically sound seats are partly covered with Alcantara and the space in the back is okay, although the sofa seat is tilted back quite strongly.
Final verdict of the Opel Grandland GSe
We like it, that Opel Grandland GSe, but as our teacher used to say if we had reused that old piece of work: we are a little worried about its chances in the future.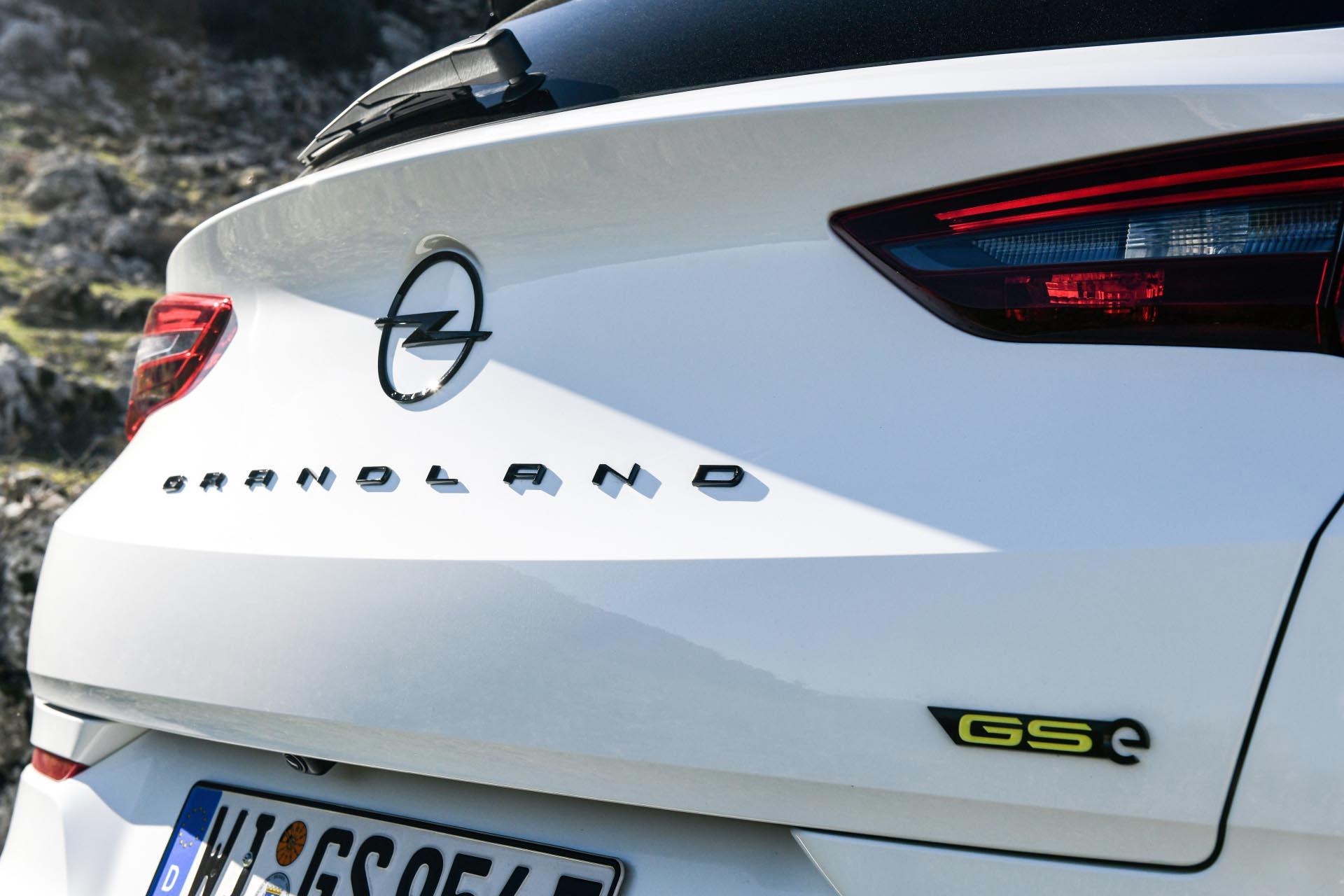 Like all other cars, it does not get any cheaper, because you can now pay at least 56 grand for the upper Grandland. You can get a lot of other beautiful things for that money; also cars with a more modern appearance and fresher tech. But don't worry about it, Grandland GSe. You too are special.
Specifications of the Opel Grandland GSe (2023)
Motor
1.598 cc
four-cylinder turbo hybrid
300 pk @ 6.000 tpm
520 Nm @ 3.000 tpm
Drive
four wheels
8v automatic
Performance
0-100 km/u in 6,1 s
top 235 km/u
Consumption (average)
1.2l/100km
27 g/km CO2 A label
Dimensions
4.477 x 1.906 x
1.609 mm (l x b x h)
2,675 mm (wheelbase)
1.867 kg
43 l (benzine)
390 / 1,528 l (luggage)
Prices
€ 55.999 (NL)
€ 57.246 (B)