Attack Sound – The Tangerang City General Hospital (RSUD) has prepared a special health team to treat an obese youth weighing up to 300 kilograms.
The patient named Muhammad Fajri (26) is planned to be referred to the Cipto Mangunkusumo Hospital (RSCM) in Jakarta.
Main Director of Tangerang City Hospital, dr. Taty Damayanty, revealed that the reason for moving this patient was because the Hospital did not yet have the facilities to perform vascular surgery and other procedures needed in handling Fajri.
He said, regarding Fajri's treatment, the discussion from the treating doctor concluded that digestive surgery and vascular surgery were necessary.
Also Read: The Sad Story of Muhammad Fajri, a Tangerang Man Weighing 300 Kg Makes Mewek
"Our Hospital does not yet have these facilities. We have planned to refer Fajri to RSCM, but until now there has been no response from RSCM," Taty told Serang Suara, Friday (9/6/2023).
Taty also explained that in this referral process, the RSUD was assisted by the Health Office to ensure the smooth movement of patients between provinces.
RSUD has coordinated with RSCM regarding this matter.
While waiting for a response from the RSCM, the RSUD is currently conducting treatment to treat the infection and regulate the nutritional pattern that enters Fajri's body.
The patient had an infection because of his condition that he had to lie down for a long time and had difficulty moving.
Read also: Equipment limitations, Tangerang City Hospital will refer Fajri, a man weighing 300 kg to RSCM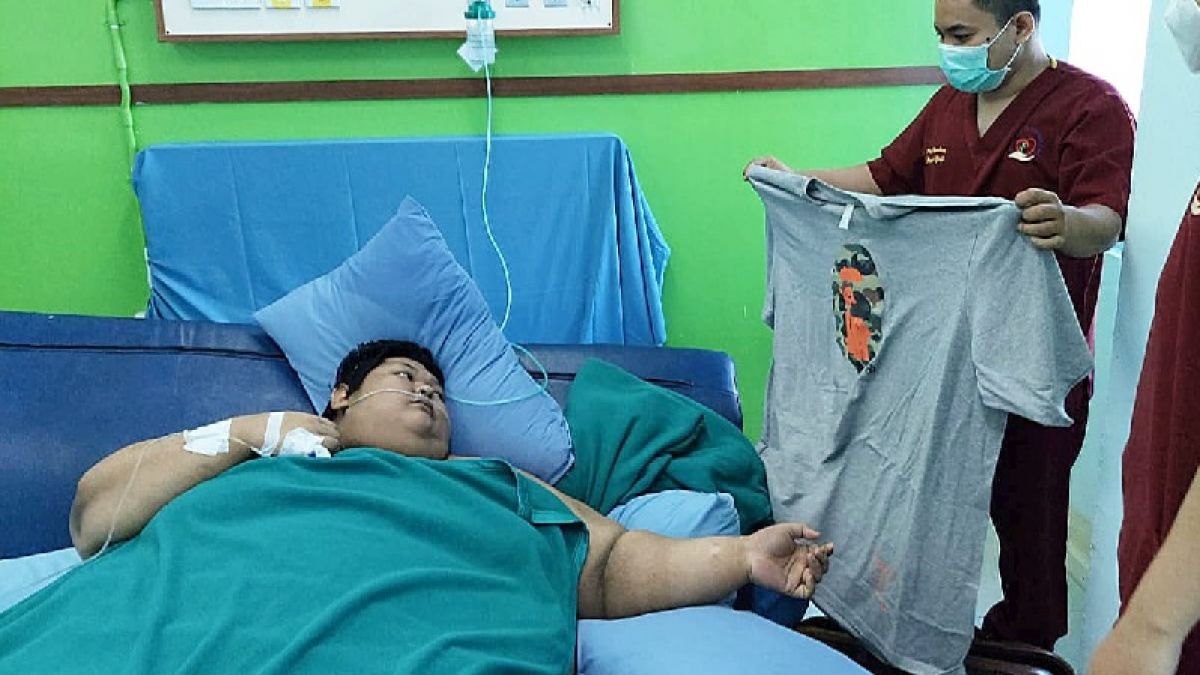 Muhammad Fajri, a 300 kilogram man lying in the hospital. (source: Tangerang City Hospital/Wawan Kurniawan)
"We are currently focusing on treating the infection first. Because Fajri has to lie down for a long time and has difficulty moving, such as going to the bathroom, there must be scratches that have the potential to cause infection," he explained.
Laboratory examination results showed that Fajri's condition was normal.
"Alhamdulillah, now Fajri can sit even though he still needs support," Taty explained.
Tangerang City General Hospital has formed a health team consisting of 10 doctors, led by an internal medicine specialist to treat Fajri's case.
This team includes specialist doctors in the fields of internal medicine, radiology, surgery, skin, and nutrition.