The Latvia leg put on an incredible show all weekend in Kegums. Here's how the races went
June 5, 2023
The MXGP of Latvia gave an incredible show to the fans present with unpredictable race scenarios. The absolutely adverse weather conditions made the race weekend unique.
In MXGP, in Race 1, Jorge Prado he conquered his 7th Holeshot of the season and immediately took the lead ahead of Ruben Fernandez and Jeffrey Herlings. Herlings quickly slipped Fernandez to get behind Prado, who initially managed to keep the Dutchman at bay, increasing his lead up to 6 seconds. After several settling laps Jeffrey started to push really hard setting some fast laps and starting to threaten Prado during the 14th lap. In the end, the Dutch champion succeeded passing inside the Prado and taking the lead in the race, winning it.
Race 2 of the MXGP

Also in Race 2 it is Jorge Prado who conquers the holeshot, leaving Febvre and Herlings behind. The weather was not favorable to the Spaniard's driving style, who was overtaken by Febvre. Prado, slipped to third position, sets off in pursuit of Herlings and Febvre. With just three laps to go, in a pouring rain, the Dutchman overtook Febvre. Herlings printed a record lap and was uncatchable.
The first three places therefore do not change, fourth place for Glenn Coldenhoff, ahead of Jeremy Seewer. Excellent performance by Alberto Forato, sixth.
MX2, Round 1

In Race 1, it was Roan Van De Moosdijk who took the holeshot. The Dutchman didn't stay in first position for longIndeed, Thibault Benistant quickly took the lead. Benistant drove with determination, but de Wolf had more and with an impeccable race management he takes home a first place. Benistant was satisfied with the second step, third position for Roan Van de Moosdijk. Andrea Adamo finished fifth behind his teammate Liam Everts.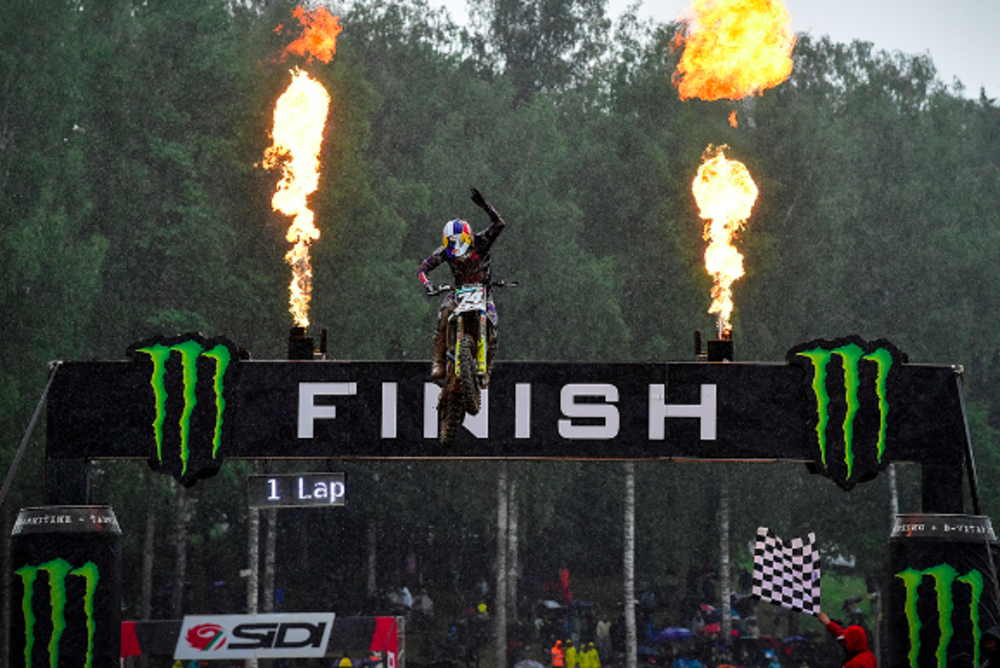 MX2, Round 2

A second race characterized by rain. Lucas Coenen, on Husqvarna, immediately takes the lead, chased by de Wolf. The repeated attacks made the Belgian fold leaving room for the Dutch, which still ends in first position. Van de Moosdijk third again, ahead of Adamo and Kevin Horgmo.
The next date is set for June 10-11 in Germany in Teutschental.