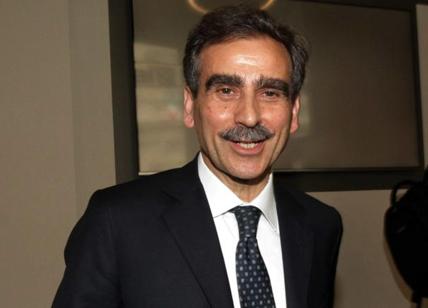 The CEO of Mps Luigi Lovaglio
Mps collapses on the Stock Exchange: -10%
Two well-placed uppercuts knocked out the Mps stock on the Stock Exchange. The actions of Rocca Salimbeni collapse by more than 10%. "Finite le lies" malignant someone from the parts of Siena. And in fact, in one day came the "thanks but no thanks" to a merger between Monte dei Paschi and Bper both from the managing director Pier Luigi Montani and from the executive chairman of Unipol (who is the first shareholder of Bper) Carlo Cimbri. The CEO laconically commented that "Mps is in Siena, we don't care about anything". Then Cimbri echoed him, branding the hypotheses of an aggregation as "imaginative".

We therefore return to the starting point, as in the game of the goose (or takeover bid as a lucky book from the 80s recited). BancoBpm no longer knows how to deny an interest. Giuseppe Castagna said it many times, but no one believed him. The president Massimo Tononi did it too, who held a similar role in Siena and is well aware of the vices (and virtues) of the Rocca. Of course, with care Lovaglio today the bank is fine. But perhaps the aggregation that everyone awaits with trepidation is still to come.
What can happen in practice? That the government exerts some pressure – or is it more elegant to say "moral suasion"? – and lead by the ears to Siena someone who buys the bank and merges with it. Who? BancoBpm (aridaje) or Bper itself. Other subjects don't seem very plausible at the moment. The alternative is Unicredit. But Andrea Orcel right now has started a campaign for his reappointment next year.
Subscribe to the newsletter