Rosario has just premiered her robbery on 'La Voz Kids'. The coach has stayed with Paula, who is now moving from David Bisbal's team to hers. The talent couldn't be happier!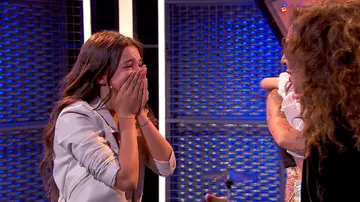 Martina, Andrea and the sisters Molly and Shelly have been the main protagonists of the next Battle of 'La Voz Kids'.
The talents have performed 'My favorite person', a song by Alejandro Sanz with which they have shown great tenderness and great chemistry on stage.
It has been the only Battle of four this year and that is why it has been so special. The four have shown great camaraderie on stage and now comes the decision of Sebastián Yatra and Rayden.