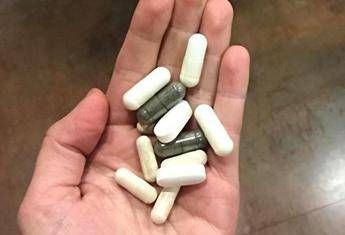 Worldwide infant mortality from sepsis is still high, a potentially lethal blood infection that affects 3 million babies worldwide each year. 214,000 newborns die each year from antibiotic-resistant sepsis, mostly in low- and middle-income countries. An observational study conducted globally between 2018 and 2020 showed that many newborns die because the antibiotics used to treat these infections are losing their effectiveness. The study involved more than 3,200 newborns with sepsis in 19 hospitals in 11 different countries around the world. The results of the observational study were published in an article in Plos Medicine, to which a group of over 80 researchers from four different continents contributed.
For Europe, the Bambino Gesù Children's Hospital participated as a quality control facility compared to the developing countries included in the research, where high mortality was detected among infants with positive blood cultures (on average almost 1 in 5) and a high level of antibiotic resistance. The study collected important data and developed new tools that will help improve the treatment of newborns with sepsis. The study was conducted by the Global Antibiotic Research and Development Partnership (Gardp), in collaboration with St George's University in London; Penta – Child Health Research, an independent scientific research network that deals with maternal and child health, based in Padua; the Medical Research Council Clinical Trials Unit of University College London; and finally, the University of Antwerp.
"This study was instrumental in better understanding the type of infections that affect newborns in hospitals, the germs that cause them, the treatments used and why there are so many deaths. The study has provided us with valuable insights which will help us better design clinical trials and ultimately improve the care and clinical outcomes of newborns with sepsis," said Manica Balasegaram, Executive Director of Gardp. The study involved specialists from hospitals in Bangladesh, Brazil, China, Greece, India, Italy, Kenya, South Africa, Thailand, Vietnam and Uganda.
New tools to facilitate diagnosis and treatment
"The study has exposed the stark reality of antibiotic-resistant infections, especially in hospitals in less developed countries, where there is often a shortage of nurses, beds and space. The risk of infections is very high and most infections are resistant to antibiotics "If an antibiotic doesn't work, the child often dies. This situation needs to change urgently. We need antibiotics that cover all bacterial infections," said Sithembiso Velaphi, chief pediatrician at Chris Hani Baragwanath Academic Hospital in Johannesburg, South Africa .
The research also revealed a wide and worrying difference in treatments. More than 200 different combinations of antibiotics in use were identified in the hospitals that took part in the study, with frequent changes of antibiotics during therapy to cope with the high resistance to treatments. For this same reason, many doctors were forced to use antibiotics such as carbapenems, classified by the World Health Organization as 'watch' antibiotics, i.e. to be preferred only for specific and limited cases, since it is important to preserve their use. Finally, last-line antibiotics were prescribed in 15% of infants with sepsis who took part in the study. The most common bacterium was found to be Klebsiella pneumoniae, usually contracted in a hospital environment.
Based on the data collected, the team developed two tools to be used in clinical trials and in neonatal intensive care units around the world: the NeoSep Severity Score, based on 10 clinical signs and symptoms, which doctors can use to identify infants most at risk and ensure they receive the care they need quickly; and the NeoSep Recovery Score, which using many of the same clinical signs and symptoms, will provide clinicians with key insights into whether to step up care.
"We hope that NeoObs will be the first step in planning clinical studies in the near future aimed at identifying new biomarkers of sepsis and studying the safety and efficacy over time of new agents active against multi-resistant bacteria", underlined Maia de Luca, pediatric infectious disease specialist. Jesus. The study will serve to update WHO guidelines on the treatment of sepsis in newborns. Study results were used to design NeoSEP1, a strategic clinical trial to find better treatments for neonatal infections in the context of growing resistance to existing treatments.
The NeoSep1 trial is led by Gardp, St George's University London and the Medical Research Council Clinical Trials Unit of University College London, and is conducted at Chris Hani Baragwanath Academic Hospital in Soweto, Johannesburg, Tygerberg Hospital in Cape Town and Kilifi County Hospital in Kenya. The trial will also look at drug formulations and doses that are appropriate for infants. "Research on the formulation and dosing of medicines for children is essential. Children are not small adults. Medicines need to be formulated to meet their needs safely and effectively," said Alessandra Nardone, Clinical Project Manager at Penta-Child Health Research. The new trial will benefit from the important laboratory work done during the observational study.
"The Medical Microbiology Laboratory served as a central laboratory, supporting local laboratory analyzes for the observational study. We also performed in-depth molecular analysis on the collected pathogens. Together, these results provide valuable information for the NeoSep1 study," said Surbhi Malhotra-Kumar, head of the Laboratory of Medical Microbiology at the University of Antwerp.