(advertorial)
Secretly, it would sometimes be nice if someone would tell you that you have had enough screen time today. Because unnoticed you spend quite a few hours a day staring at your laptop, telephone and television. At least your parents used to say something about that. What hasn't changed since your childhood is the perfect way to go offline for a while.
The LEGO Group calls this way of going offline and focusing on something else for a while 'joyful focus'. And let the LEGO Group just have a huge range of cool vehicles to assemble. Are you ready for F1 every weekend? Then there is a McLaren Formula 1™ Racing Car (42141). Other racing genre more your thing? Then there is, for example, the PEUGEOT 9×8 24H Le Mans Hybrid Hypercar (42156).
Also plenty of street models
Or how about the amazing Ferrari Daytona SP3 (42143) and the 2022 Ford GT (42154)? Do you want to build something together with the kids? Then get the Land Rover Classic Defender 90 (10317) for yourself and the smaller Classic Defender (40650) from LEGO Creator for your building buddy. Then the apple of your eye can also move away from the screen for a while.
Plus, Father's Day is coming up again, so if you're looking for suggestions for your wish list, put it on there too. Or if you're looking for something for your dad yourself, there's guaranteed to be something he likes among the LEGO Group vehicle sets. View the entire range of vehicles on the LEGO website.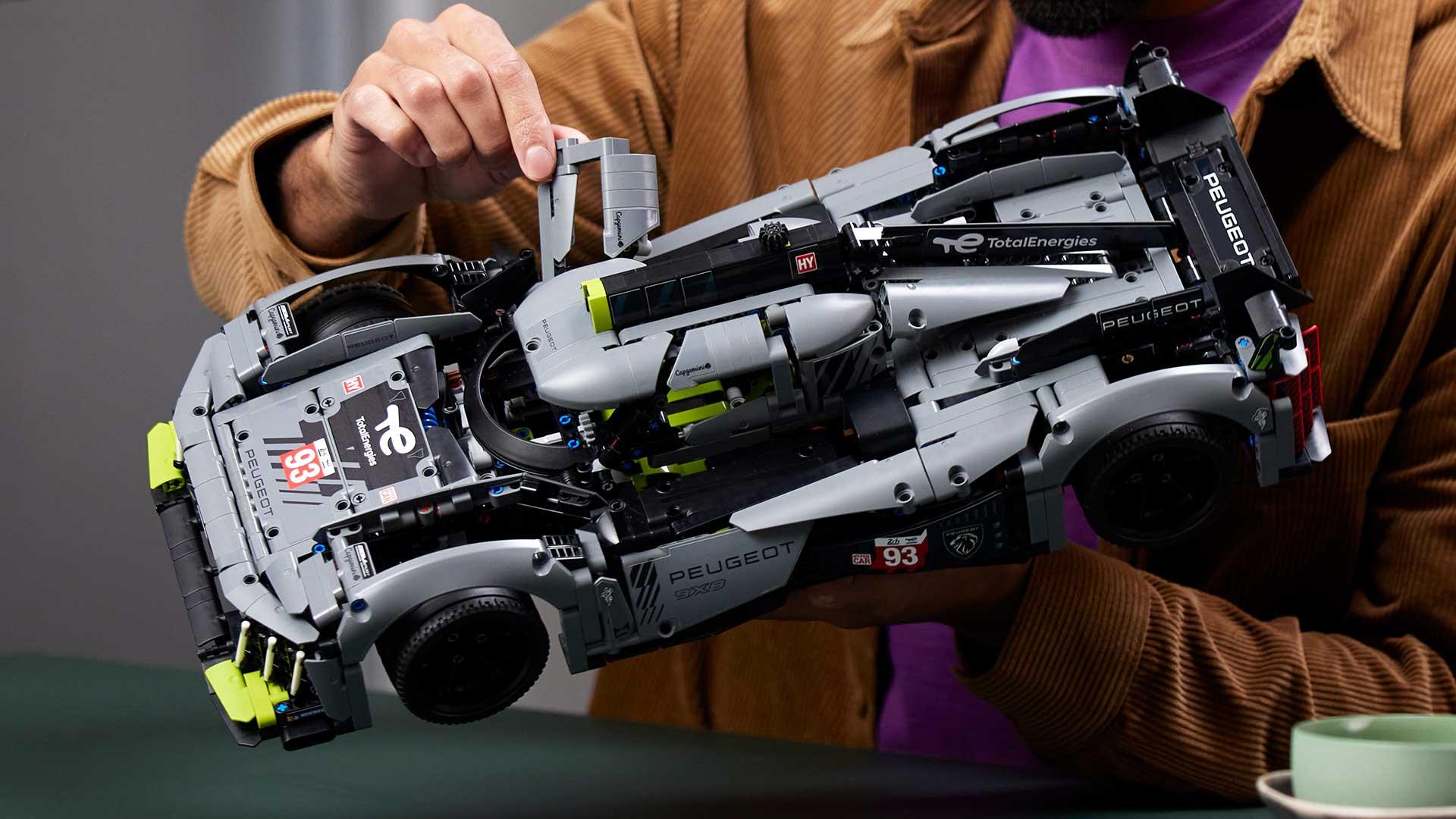 LEGO and the LEGO logo are trademarks of the LEGO Group. ©2023 The LEGO Group.
Product under license by PEUGEOT™ Official 24 Hours of Le Mans Licensed product
Produced under license of Ferrari S.p.A. The name FERRARI, the PRANCING HORSE device, all associated logos and distinctive designs, including the design of the Ferrari cars, are property of Ferrari S.p.A.