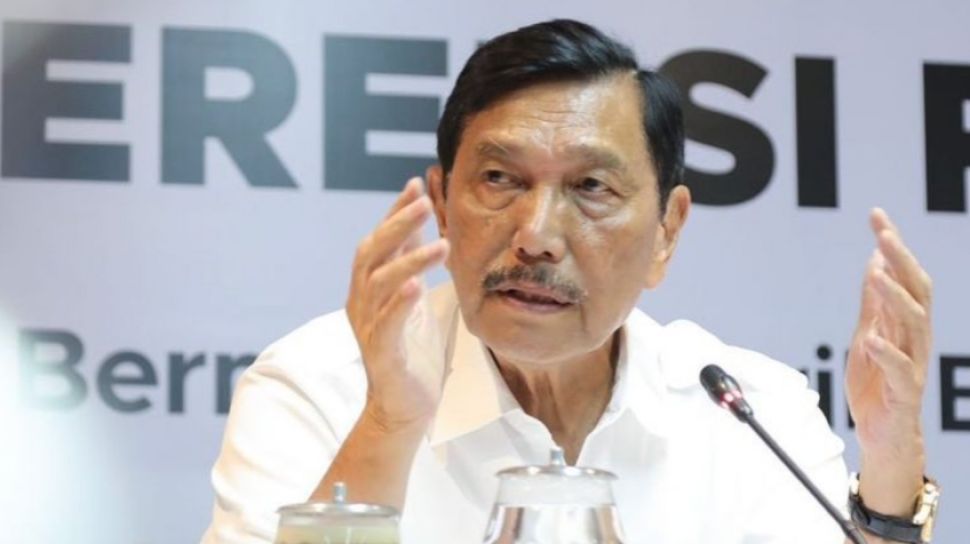 Suara.com – The Coordinating Minister for Maritime Affairs and Investment (Menko Marves) Luhut Binsar Pandjaitan is scheduled to testify at the trial of Haris Azhar and Fatia Maulidiyanty at the East Jakarta District Court today, Thursday (8/6/2023).
The trial on the alleged defamation case against Luhut is scheduled to start at 10.00 WIB. Luhut's attorney, Juniver Girsang, confirmed that his client would appear at the trial.
"Yes (Luhut) is present. We will meet," Juniver said when confirmed.
Juniver said Luhut had not made any special preparations. He stated that Luhut was ready to testify.
Also Read: SOE Submits Plans for Indonesia to Import 12 Used KRL Series to Coordinating Minister Luhut
"No need for special preparation, just normal. Ready to be examined as a reporting witness," said Juniver.
He said Luhut would deny he was a "lord" in the mining business. He said that Haris and Fatia had spread false news about Klinye.
"Explaining that the podcast says that Luhut is a lord, Luhut is playing mining, Luhut is categorized as a criminal. We explain that all of that is not true and it is defamatory slander and fake news," said Juniver.
Previously, the panel of judges for the East Jakarta District Court decided to postpone the trial of the Luhut Binsar Pandjaitan defamation case with the defendants Haris and Fatia which should have been held on Monday (29/5/2023).
Cokorda Chief Judge Gede Arthana said the reporting witness in this case Luhut was unable to attend for questioning because he was still abroad.
Also Read: Luhut Binsar Pandjaitan Was Not Present at Haris and Fatia's Trial, Lawyers Speak Up
"This trial has been postponed according to this letter, namely after the 7th, to be precise, the 8th, Thursday, June 8, 2023," said Chief Judge Cokorda in the East Jakarta District Court (PN East Jakarta) courtroom, Monday (29/5/2023).
On the same occasion, the prosecutor said that Luhut had apologized for being unable to attend Haris and Fatia's trial. Luhut canceled his testimony because he was on state assignment abroad.
"However, the witness Luhut Binsar Pandjaitan said he apologized because he is currently abroad to carry out state duties on behalf of the government," said the prosecutor.