The first night of 'La Voz Kids' Battles has given us goosebumps at a gala in which the coaches, in addition to making difficult decisions, have experienced moments full of magic. Among others, David Bisbal and Fran López have starred in a very special performance of 'Ave María'.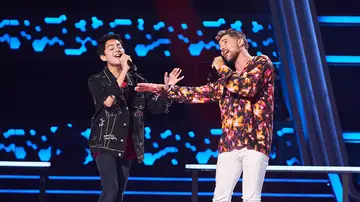 But the coaches have one more night to enjoy with their talents, and to waste years of life deciding who will continue on the team towards the Assaults and who will see their stage in 'La Voz Kids' come to an end.
And it is that, unlike Bisbal who has already exhausted his two steals, the other three coaches still have the option of 'throwing the gauntlet' to the talents of other teams: "As I don't steal here I'm going to have an attack" Rosario says. What could he have seen to put himself like that?
Don't miss the last night of the 'La Voz Kids' Battles next Saturday at 10:00 p.m. on Antena 3.