The evolution of the Kawasaki sport bike has been announced and partially revealed. 129 horsepower at 13,000 rpm and new electronics. Arrives in 2024
June 7, 2023
After all, we were almost certain of it, and the definitive seal arrived yesterday in the form of a video and an official announcement already on the pages of Kawasaki UK and US, just to name a couple. The legendary Ninja ZX-6R is back for 2024the average four-cylinder sports bike from Kawasaki and – at least as far as our market is concerned – could be the only bike in this segment on sale for road use, given that the Yamaha R6 was only dedicated to track use.
In recent years, increasingly stringent homologation standards and an unreceptive market have advised manufacturers not to develop any more "road legal" 600 cc bikes for the European market, and so Honda, Kawasaki, Suzuki and Yamaha have confined their 600 cc sports bikes to the United States. United reputing probably insignificant to adapt them to Euro 5.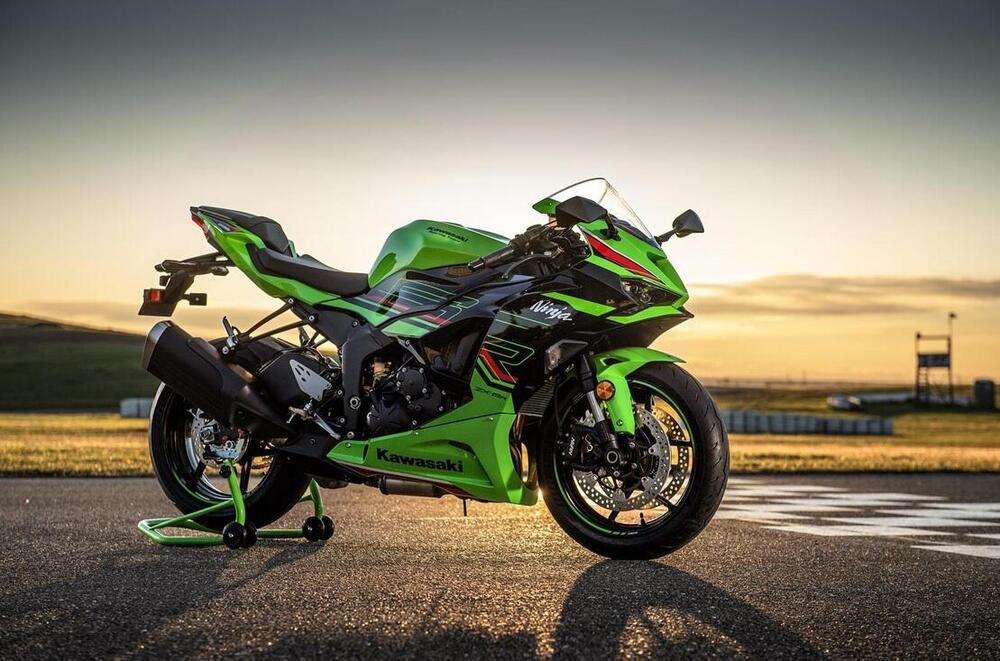 But in 2024 we will deal with the Euro 5+, and maybe after skipping an anti-pollution update, someone might be interested in re-entering the 600 sports market that brought so many successes in the 90s and 2000s. Kawasaki therefore seems to be of this opinion and – given that the teaser of the new Ninja ZX-6R has also been published on the social networks of the Italian branch – we can consider it possible that the eagerly awaited 2024 novelty just presented will also arrive on our market.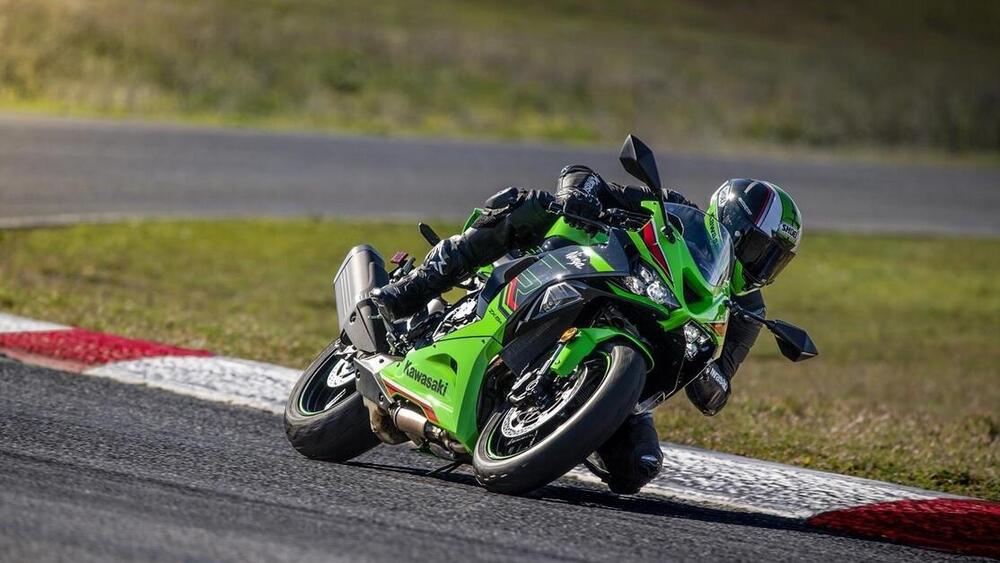 Its claim is "Supersport Obsession" and features numerous upgrades over the current version: according to Kawasaki UK, the 2024 model has both technical and styling updates and its engine four cylinders of 636 cc produces, with the Ram Air system under pressure, 129 horses at 13,000 rpm, meeting emissions obligations thanks in part to revised cam profiles and intake ducts. From an aesthetic point of view, the winglets and a new hybrid headlamp, together with a new top fairing that adds up to the brand new superstructures.
The equipment includes a 4.3-inch color TFT dashboard equipped with connectivity through the Kawasaki Rideology app, while the brake discs lose their daisy profile and the suspension includes a fork Showa SFF-BP. On the electronic front we find the KQS Kawasaki Quick Shifter and KTRC traction control on three levels. For the tyres, the choice fell on the excellent Pirelli Diablo Rosso IV.
For its availability and price, we await news for our market: know however that in the UK it will arrive in October at a price (converted into Euros) of 12,333 euros.