Suara.com – Former Deputy Minister of Law and Human Rights (Wamenkumham) Denny Indrayana is again 'singing' about President Joko Widodo or Jokowi. He said Jokowi wanted to get rid of Anies Baswedan from the ranks of presidential candidates (candidates) in the 2024 presidential election.
Denny revealed that Jokowi deliberately created this scenario because he wanted the 2024 Presidential Election to be filled with only two candidate pairs (paslon).
"President Jokowi from the start designed only two presidential candidates in the 2024 presidential election, without Anies Baswedan," said Denny via his Twitter account @dennyindrayana quoted on Wednesday (7/6/2023).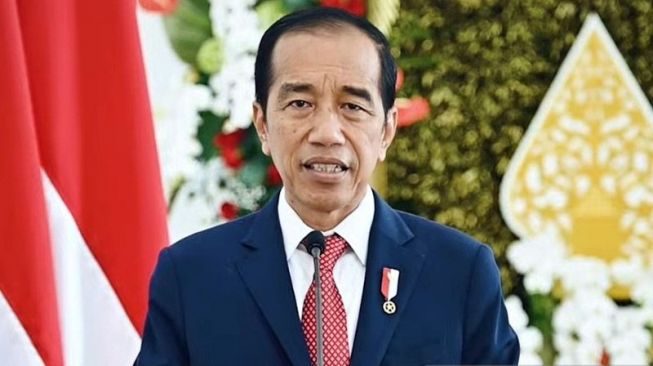 President Joko Widodo. (ANTARA/Fath Putra Mulya)
Denny said that he got the news based on the testimony of a national figure. He said that the person in question had also served as vice president.
Read also: Jokowi is still reviewing the decision to extend the tenure of the KPK commissioners
"As initial evidence, I am writing the testimony of a national figure who was once the vice president," he said.
Nevertheless, Denny thinks validation is needed to find out the truth of the information he has obtained. He asked the DPR RI to do so.
"I suggest that the DPR conduct an investigation through its right of inquiry, which is guaranteed by the 1945 Constitution."