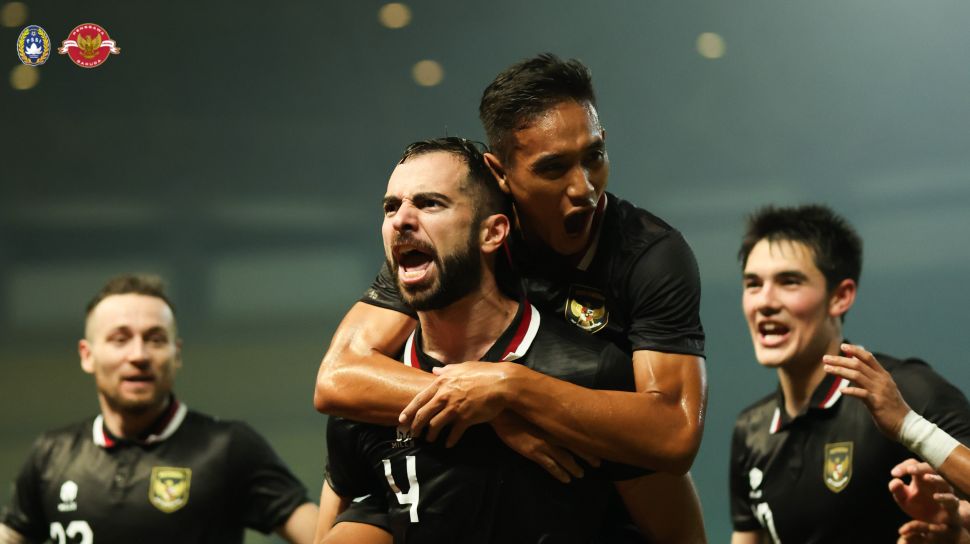 Suara.com – The manager of the Indonesian national team, Sumardji, confirmed that the new Garuda squad would be complete on June 12, aka only two days before the match against Palestine. The Indonesian national team squad consists of 26 players for the FIFA Matchday this June.
The Indonesian national team is scheduled to face Palestine on June 14 at the Bung Tomo Stadium, Surabaya. Then, the Garuda squad will have a grand duel against the world champion Argentina National Team at the Bung Karno Main Stadium, Jakarta on June 19, 2023.
The Indonesian national team squad has started gathering for training since the beginning of this week. After three days of training camp running, only 15 players have fulfilled the national team summons.
The 15 players are Andy Setyo, Dendy Sulistyawan, Fachruddin Aryanto, Dimas Drajad, Ernando Ari, Marselino Ferdinan, Ricky Kambuaya, Rachmat Irianto and Edo Febriansyah.
Also Read: CHECK THE FACTS: Captain of the Netherlands to the Capital City of Jakarta, Leaves the Country to Join the Indonesian National Team in the Asian Cup?
Then added five naturalized players, namely Stefano Lilipaly, Marc Klok, Sandy Walsh, Rafael Struick, and Ivar Jenner. Sumardji said the 26-strong Indonesian National Team squad would only be complete on June 12.
"The players (squad) will have a full team on June 12 or two days before the FIFA Matchday will be held between Indonesia and Palestine at the Bung Tomo Stadium," explained Sumardji as quoted from the PSSI website, Wednesday (7/6/2023).
The players who have not joined include those from Persija Jakarta, namely Witan Sulaeman and Rizky Ridho Ramadhani. Then three from PSM Makassar namely Reza Arya Pratama, Yacob Sayuri, and Yance Sayuri.
While the rest are those who graze abroad such as Jordi Amat, Saddil Ramdani (Malaysia), Pratama Arhan (Japan), Shayne Pattynama (Norway), and Asnawi Mangkualam (South Korea) because they are still strengthening their respective clubs until June 10-11.
Meanwhile, Elkan Baggott is only scheduled to attend Surabaya tomorrow, Thursday (8/6/2023). Sumardji hopes that clubs can immediately release players to join the national team.
Read also: Ganjar fans of Manchester United, Anies idolizes Persija, it turns out that this is Prabowo Subianto's favorite team
"All of this is for the sake of the nation and the state. So I ask for your understanding. This is being done in the interests of the nation and the state," concluded Sumardji.