The first night of 'La Voz Kids' Battles has been exciting. Coaches have made the most difficult decisions by having to keep one talent and discard the other two.
Some decisions that they have made with the help of their advisors: Rosa López, La Mari de Chambao, Rayden and Dani Fernández.
The four have entered the contest very excited and have been key for the coaches.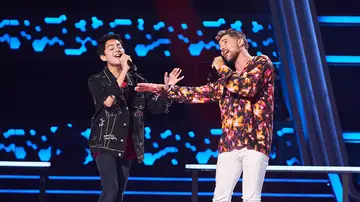 In the next program the Battles end in a night that will be exciting. The coaches will have to use their steals, with the exception of David Bisbal who has already exhausted them, to finalize their teams.
Everything must be ready for the Raiding phase and that is why next week will be an unforgettable program. In addition, advisors will continue to be a key piece for coaches. You can not lose this!