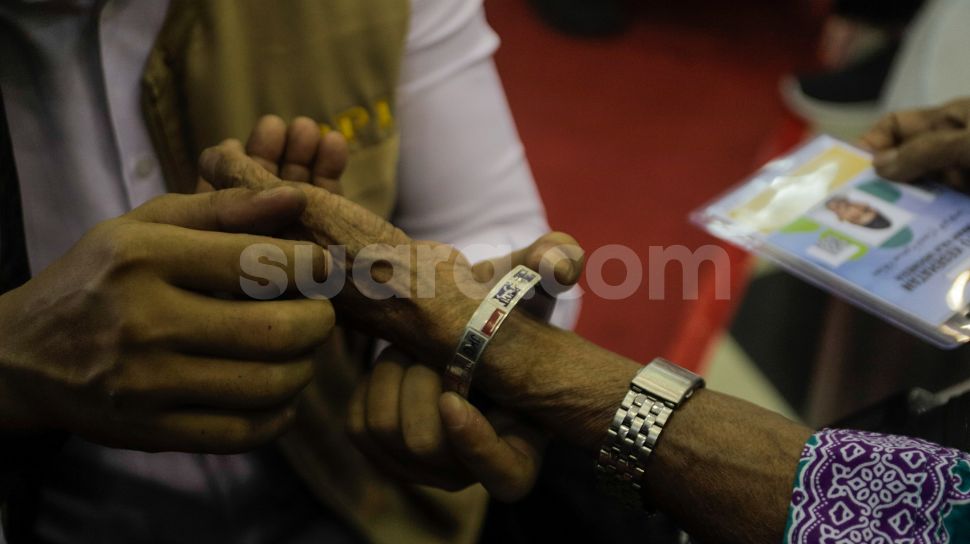 Suara.com – A hajj candidate from Medan Embarkation Group 12 from Langkat Regency, North Sumatra, died at the Medan Hajj Dormitory, Sunday (4/6/2023).
The haj candidate is in the name of Habibah Binti Saleh (59) manifest number 069 whose address is Hamlet I, Klambir V, Hamparan Perak, Deli Serdang Regency, North Sumatra.
"Yes, it is true that a haj candidate from Langkat Regency died before eating in the Bir Ali canteen, Medan Hajj Dormitory, around 14.00 WIB," said Public Relations Officer for Hajj Embarkation Medan, M Yunus when confirmed.
Yunus said that the statement from the Medan Embarkation Group 12 health doctor, Muhammad Rifai Barus Bin Mahmudin Barus, that the Habibah pilgrimage candidate was suspected of having a heart attack.
Also Read: Finding irregularities, Kamaruddin Simanjuntak asks Bareskrim Polri to take over the death case of Bripka Arfan Saragih
Now the staff is waiting for Habibah's prospective hajj family to pick her up, and is now at Medan Haji Hostel Polyclinic.
"Of all the haj candidates, this is the first time that a haj candidate in 1444 H has died at the Medan Hajj Embarkation Dormitory," he said.
As many as 359 haj candidates who are members of the flying group or Group 12 from Langkat Regency, North Sumatra, departed for the City of Medina, from the Medan Hajj Dormitory, Sunday.
Of the 359 hajj candidates in Medan Embarkation Group 12, all came from Langkat Regency, and none joined hajj candidates from other regencies/cities in North Sumatra.
"Prospective pilgrims in Group 12, received a call from Allah SWT to carry out the pilgrimage to the Holy Land of Mecca," said the Head of Regional Office of the North Sumatra Ministry of Religion H Ahmad Qosbi Nasution, in his remarks when dispatching prospective pilgrims from Group 12 to Medina.
Also Read: Karo United Changes Name to Sada Sumut FC, Here's the Citizen's Response
Qosbi mentioned that a candidate for Hajj who goes to the holy land is a matter of pride and should not be wasted, and not humble in performing Hajj.