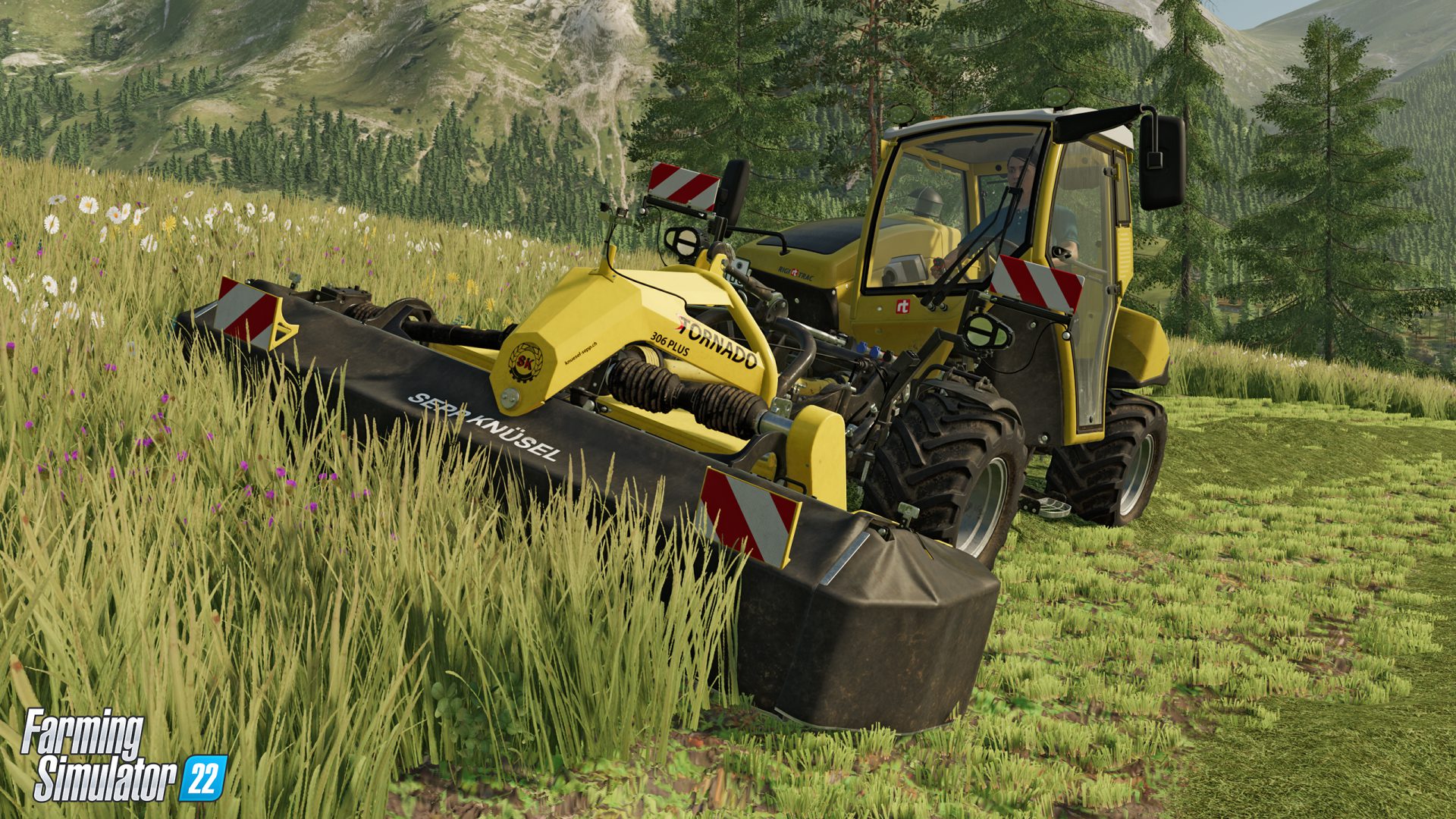 New quality content for virtual farmers announced today: With the upcoming Premium Edition of Farming Simulator 22, publisher and developer GIANTS Software is sure to satisfy farmers' dreams and demands. The contents of the new Premium expansion will be presented on the stage of the This year's FarmCon: A preview is already included in the new trailer
In addition to the internationally acclaimed Farming Simulator 22 base game, there will be six maps, seven official content packs and two expansions. New farmers and those who have already tried the product before will find a multitude of fun new farming activities within everyone's reach in both co-op and competitive modes. Appointment for November 14 on PC and console – both in digital and retail versions.
THE EXPANSION INCLUDES CROPS, MAPS AND MACHINES:
The Premium expansion, also available separately, is part of this release and introduces a new map: Zielonka, a Central European environment, perfect for growing vegetables, such as carrots, parsnips and beetroot that add to the list of 20 overall crops available, along with new factories and production chains.
Over 35 vehicles and tools will be added to the available fleet, as always digitally reproduced with maniacal detail. The manufacturers Dewulf, Gorenc, Agrio and WIFO make their debut in the series while other machines from BEDNAR, Fiat, GRIMME, Kverneland, SaMASZ and other brands have been added.
VERSION INCLUDES YEAR 1 AND 2 CONTENT:
The very rich Premium Edition version of Farming Simulator 22 also contains the following packs: Antonio Carraro Pack, Kubota Pack, Vermeer Pack, Göweil Pack, Hay & Forage Pack, plus two unannounced packs. Complementing this new release will be the forestry-focused Platinum Expansion, which welcomed Volvo to the series and included many other brands, new game mechanics, a new map and more.
Farming Simulator 22: Premium Edition version will be available for PC, Mac, PlayStation 5 (PS5), Xbox Series X|S, PlayStation 4 e Xbox One dal 14 novembre. It will include Farming Simulator 22, seven official content packs, two expansions, hundreds of cars and six maps, and is the richest version of Farming Simulator ever produced. The Premium Expansion that will be included in this final version is also available for purchase separately.