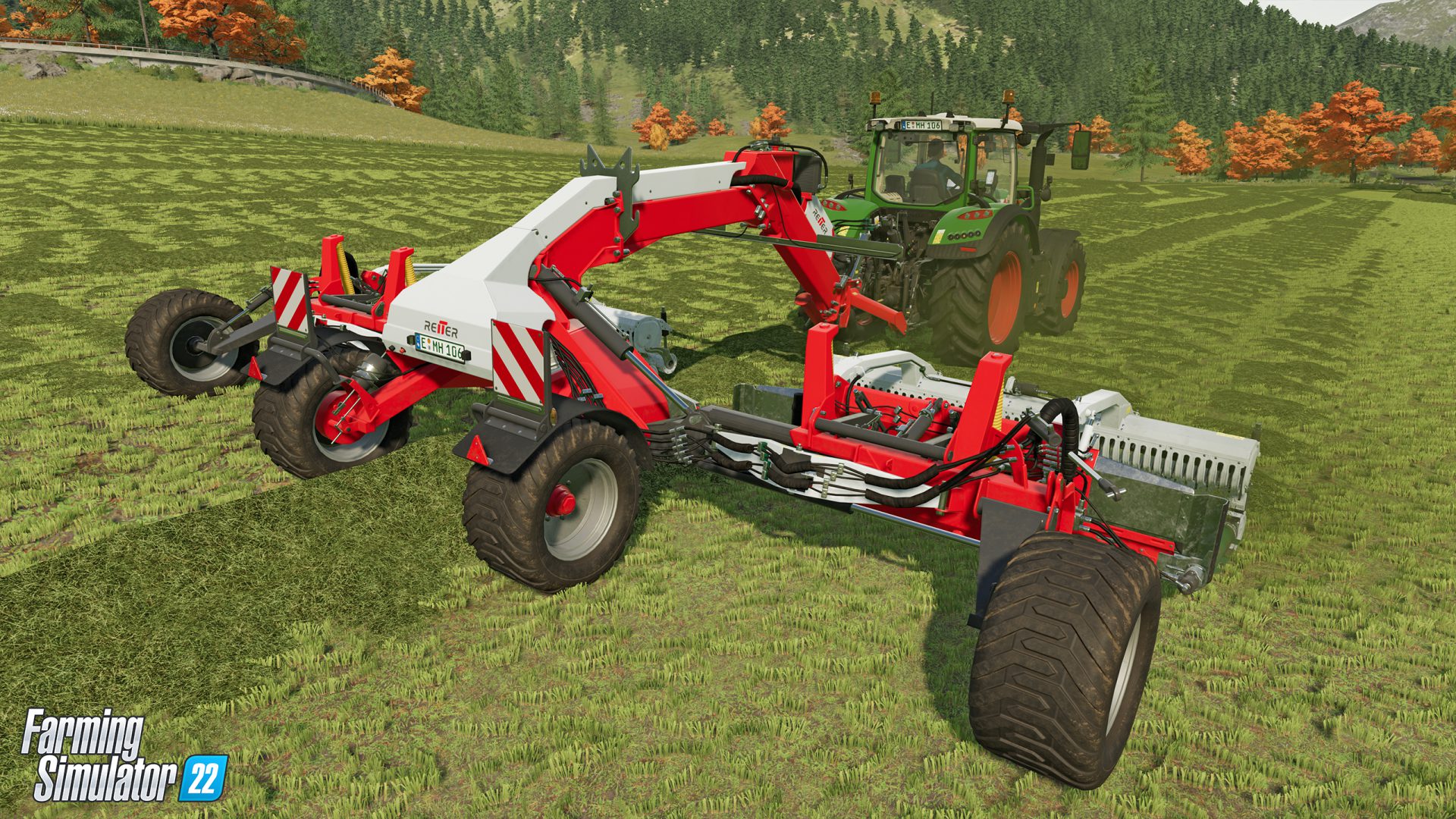 As the professional Farming Simulator League (FSL) prepares for Season Five, Farming Simulator 22 updates its multiplayer component with new competitive modes free for all: both Bale Stacking and Arena modes are now available for PC and consoles. Publisher and developer GIANTS Software released the new multiplayer modes as part of patch 1.10 along with the launch trailer
STACKING HAY BALES FOR MAXIMUM SCORE:
What started as pleasant entertainment during international gaming events is now playable at home for up to six players: stack square bales of straw on a trailer while a timer puts the pressure like a high-performance baler starring in Arena mode . Both modes are now accessible via the esports login in the Farming Simulator 22 main menu.
TEAM PLAY ARENA MODE REQUIRES STRATEGY:
Note thanks to the FSL, Arena mode is now accessible to everyone, without the request for registration in the international esports league. Two teams, each made up of up to three players, compete for the highest score in harvesting the grain, pressing the bales and delivering them to the collection point. Additional levels of tactical gameplay are ensured via a grab and drop phase, random power-ups, and multiple possible strategies. There is also a training mode to make it easier for each player to complete the challenge, even on their own.
FSL: SEASON 5 STARTING SOON:
With the multiplayer modes officially available, the esports league thus transits Farming Simulator 22. The Fifth Season resumes live on stage at FarmCon 23, on July 1 and 2 in Lauingen, Germany.
With HELM AG, a new main sponsor supports the FSL and the participating teams can claim a prize fund of 200,000 euros. Anyone interested in participating in the league, having tested their skills in Farming Simulator 22, can register a team at fsl.giants-software.com.