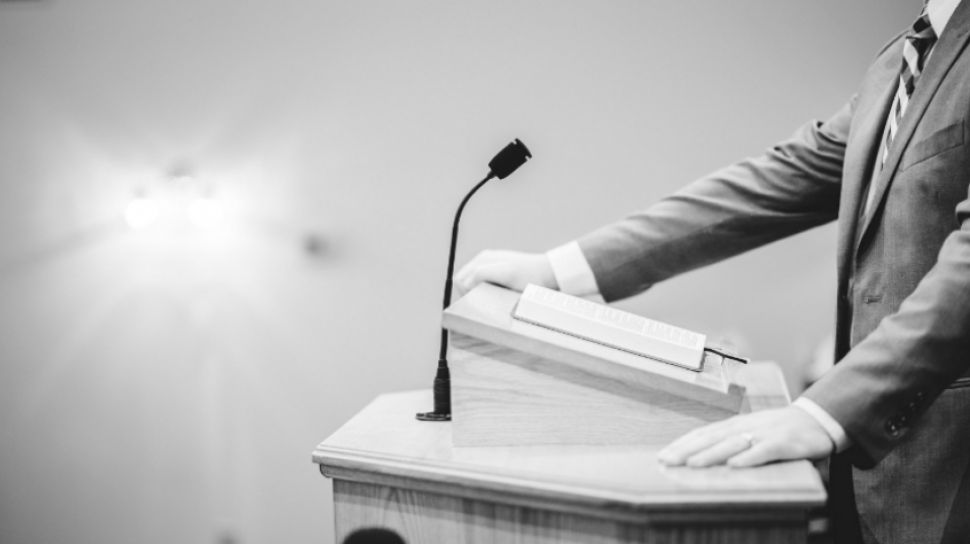 Suara.com – The Friday sermon is obligatory, while the Eid al-Adha sermon is sunnah. So, what is an example of the Friday sermon ahead of Eid al-Adha 2023?
If you have the opportunity to lead the Friday sermon ahead of Eid al-Adha, give it a try with the following text! Check out an example of the Friday sermon ahead of Eid al-Adha 2023 compiled by Suara.com.
Examples of Friday sermons before Eid al-Adha
Bismillahirrahmanirrahim.
Also Read: How to Store Sacrificial Meat So It Lasts Longer
Assalamu'alaikum warahmatullahi wabarakatuh,
All praise be to Allah SWT, the Most Merciful and Most Compassionate God. Peace and blessings be upon Prophet Muhammad SAW, the messenger of God who is full of mercy for the whole world.
Today, we gather before Allah SWT with a grateful and joyful heart because we will soon be celebrating Eid al-Adha. One of the most precious moments in Islam. Eid al-Adha is a special occasion, where Muslims around the world come together to witness and live a significant event in the history of our religion.
In the midst of our euphoria and happiness, let us pay attention to a verse that explains the importance of Eid al-Adha. The words of Allah SWT in Al-Qur'an Surah Al-Hajj, verse 37, which reads:
"Otherwise, the sacrificial animals will not reach God, nor their blood, but what will reach God is your piety."
Also Read: Intention to Pray Eid Al-Adha Alone at Home Complete with Guide to Procedures
This verse reminds us of the true meaning of the Eid al-Adha celebration. The priority of Idul Adha does not lie in the number of sacrificial animals we slaughter or the blood that flows, but rather in our piety and faith in Allah SWT.
Eid al-Adha teaches us about the willingness of Prophet Ibrahim AS to sacrifice his son, Ismail AS, as a form of sincere devotion to Allah SWT. However, when Allah SWT saw the sincerity of Prophet Ibrahim's heart, He replaced Ishmael with a lamb as a sacrifice.
In our daily life, we must also understand that Eid al-Adha is a time to sacrifice what is most precious to us, namely our lust and greed. Eid al-Adha teaches us about sincerity and sincerity in worshiping Allah SWT, sacrificing those we love, such as our time, possessions and abilities, in order to improve our relationship with Him.
Apart from that, Eid al-Adha also teaches us about social care. Some of the assets we earn must be distributed to those in need, to lighten their burden. We learn to share and feel happiness together with fellow human beings, especially those who are less fortunate.
In embodying the meaning of Idul Adha, let us always strive to be more obedient, more loving, and wiser servants. Let's take care of our piety and sincerity in worshiping Allah SWT.
Let's strengthen our relationship with fellow human beings through empathy and caring. And let us celebrate Eid al-Adha with a heart full of joy.
Peace be upon you Warahmatullahi Wabarakatuh
This is an example of the Friday sermon ahead of Eid al-Adha 2023 which can be your reference.
Contributors : Hillary Sekar Pawestri