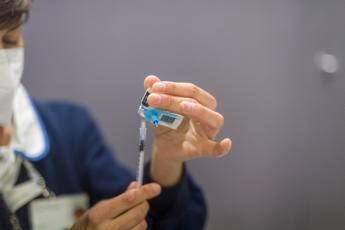 The European Commission has authorized the first vaccine to protect adults aged 60 and over from lower respiratory tract disease caused by respiratory syncytial virus (RSV). This decision, the Commission highlights in a note, marks an important step and was very much in the light of the increase in RSV infections in the EU last winter. The Arexvy vaccine, now authorized across the European Union, will help boost the immune response to the virus. The authorization follows a rigorous evaluation under the EMA's accelerated evaluation mechanism. Considering that the prevention of RSV infection in the elderly population is of great interest for public health, the Commission has accelerated the ok.
"This is the first vaccine we have authorized against RSV and we hope it will prevent some of the problems encountered last winter – comments Stella Kyriakides, Commissioner for Health and Food Safety – The Covid pandemic has clearly shown the need for a decisive action to better prepare the EU for emerging health threats, this is a fundamental principle of the strong European Health Union we are building.In light of the threat posed by RSV, today we authorized the first vaccine to protect citizens as a matter of priority older than the EU – he underlines – from a major health threat. I now encourage Member States to move quickly on this authorization and define national vaccination strategies so that people most at risk can access it in the coming months before the next fall season".
On 31 October, the Commission already authorized the monoclonal antibody nirsevimab in the EU for the prevention of RSV-induced lower respiratory tract diseases in newborns and infants when the risk of infection is higher.