Aitana and David Bisbal have starred in the first robbery of the night of 'La Voz Kids' with great controversy. The VAR has had to intervene to verify which coach has been the fastest.
Finally, the VAR has agreed with Bisbal who has stolen Aitana's voice and already has a new talent on his team.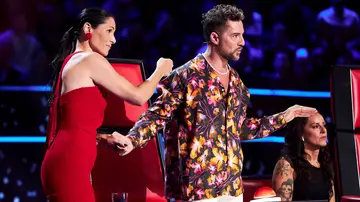 Aitana and Dani Fernández have been the next to face their talents. Dylan, Jaime and Juanvi have starred in an even Battle singing 'I want to die'. The three have made a version in Spanish and French, so that little Dylan would feel much more comfortable with the language.
The coach can only keep one to go to the Assault, who will be the chosen one?