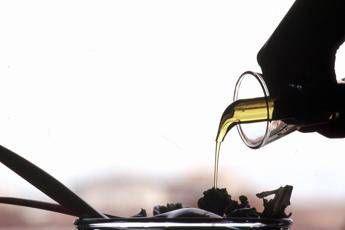 Can the regular consumption of olive oil help prevent breast cancer, the most common tumor in Italy with over 55,000 cases a year, the leading cause of cancer death in women? Emilia Ruggiero, researcher at the Neuromed Mediterranean Neurological Institute in Pozzilli (Isernia), will try to answer this question with a study financed by Monini for 2023 through a public tender promoted by the Umberto Veronesi Foundation. Monini thus confirms, for the third consecutive year, its commitment to support the Foundation to help shed light on the properties of one of the pillars of the Mediterranean diet.
"For decades, the Mediterranean countries have had a lower incidence of breast cancer worldwide and this has led to the hypothesis that eating habits could explain at least in part these data", explains Ruggiero, one of the winners during the grant delivery ceremony 2023 of the Veronesi Foundation and the sixth 'Umberto Veronesi Foundation Award', yesterday at the State University of Milan. "Adherence to a Mediterranean diet as a whole is able to reduce the risk of breast cancer – underlines the scientist – but the role of its key components, such as olive oil, has been little explored. The project It really aims to understand if olive oil, and in particular its component of monounsaturated fats, can play a role in the primary prevention of breast cancer, in the context of a Mediterranean-type diet".
The study – describes a note – will use the database of the 'Moli-sani' epidemiological project, which since 2005 has involved around 25,000 citizens residing in Molise to learn about the environmental and genetic factors underlying cardiovascular disease and cancer, transforming an entire Italian region in a maxi open-air scientific laboratory. In this case, the data of over 11,000 women for whom detailed dietary information has been collected will be used. The results will be able to provide new evidence on the role of olive oil for health and represent a reference for defining future prevention strategies.
"We are really proud to be able to offer our contribution to Italian scientific research and even more to support a study that can have a concrete impact on the lives of many people", says Maria Flora Monini, at the helm of the family business together to his brother Zefferino.
"As a company – he specifies – we have never limited ourselves to producing and selling our product: we have always tried to get to know it, value it and promote it to the fullest, also through education and culture. Since 2020, through our sustainability plan' At Hand for the Future', we have also embarked on a ten-year journey in support of research, because there can be no future without the progress of knowledge".