David Bisbal and Rosa López have faced three Battles on this first night. The coach and his adviser are preparing their team for the Assaults of 'La Voz Kids'.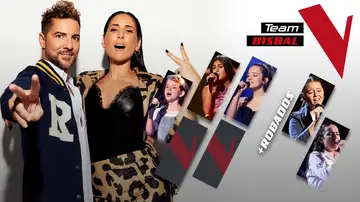 bisbal team battles 1 | antena3.com
The first Battle of the night was that of David Bisbal. Emma, ​​Andriy and Barbare have given a very funny performance and their voices have squared in perfect harmony and harmony.
David Bisbal has kept Emma's voice and the little girl could not help but burst into tears after this decision.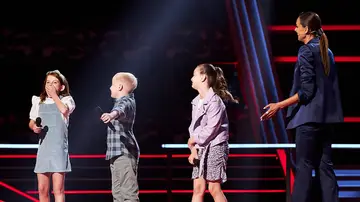 The second Battle was the most flamenco: Lucía, Rubén and Ismael sang 'Olvide respirar', a song by India Martínez.
Rosa and David had a hard time making the decision, but they finally opted for the flamenco voice of Lucía Baizán for the Assaults of 'La Voz Kids'.
The third performance of the night has been the most difficult for the coach. He has recognized this by having to choose between Paula, Daniela and Cristina. The three have proven to be great friends both on and off stage.
Finally, the coach has retained Daniela's potential for the 'La Voz Kids' Assaults: "I would like to continue giving Daniela an opportunity", the coach pointed out in her choice.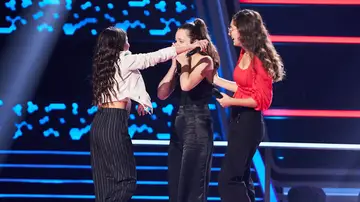 In addition, David Bisbal has exhausted all his robberies on the first night, getting the voices of Aitana, whom he has stolen from Sebastián Yatra's team, and Alicia, one of Aitana's discards.
Without a doubt, David Bisbal is committed to the voices that transmit to him and he has shown this in the first Battles of 'La Voz Kids'.