David Bisbal has become the fastest coach to press the button to steal. The coach has already spent the two steals from him after keeping Alicia's voice.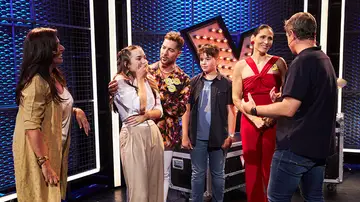 His next Battle arrives with Daniela, Paula and Cristina in 'La Voz Kids'. The three have shown great complicity on stage with their performance and have filled the set with energy.
David Bisbal and Rosa have been very happy with this performance because the three have done great and now it will be very difficult to make this decision.
The harmony between the three has been brutal and that has been noticed on stage. Who will David Bisbal stay with?