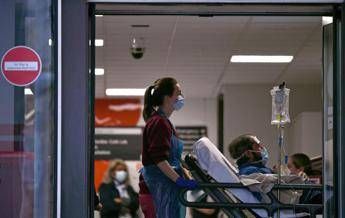 Covid infections and deaths have dropped in Italy in the last week. From May 26 to June 1, 13,208 new cases were registered, a decrease of 9.6% compared to the previous 7 days (when there were 14,619). There were 125 deaths in 7 days, -16.7% compared to the previous week (when there were 150). These are the data from the weekly bulletin of the Ministry of Health, which photograph the trend of the epidemiological situation from Covid-19. The positivity rate is more or less stable, dropping by 0.2 percentage points from 5.6% to 5.4%. The tests performed were 246,019, -5.1% compared to the 259,227 of the previous 7 days.
Stable incidence and low impact on hospitals
"The incidence of new cases identified and reported with Sars-CoV-2 infection in Italy is about 25 cases per 100 thousand inhabitants, stable compared to the previous week. Overall, the impact on hospitals is low, with an employment rate of slightly decreasing number of beds both in medical areas and in intensive care".
"We reiterate the opportunity, in particular for people at greater risk – it reads – of developing a serious illness following Sars-CoV-2 infection, to continue to adopt the individual behavioral measures envisaged and/or recommended, the use of the mask, ventilation of the premises, hand hygiene, paying attention to crowding situations The high vaccination coverage, the completion of vaccination cycles and the maintenance of a high immune response through the booster dose, with particular regard to the categories indicated by ministerial provisions such as the elderly and the most fragile population groups – the experts reiterate – are important tools for mitigating the clinical impact of the epidemic".