<!(CDATA(
Luján is changing and wants to get Concha and Jorge back. With the first one, she is on the right track, but her son is not like her, and she is making it very difficult for her.
Jorge doesn't want to know anything about Luján. His past, his corrupt facet… everything throws Jorge back, who sees that his father will never change and distances himself.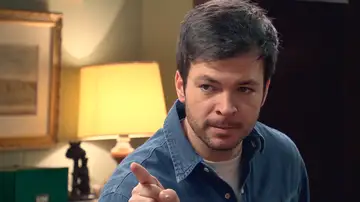 But Luján wants to leave everything behind and make peace with his son. Concha encourages him and makes him see that, although Jorge is very hurt, she needs more patience to make him see that he really is changing.
Jorge is at a very delicate moment in his life, he has just found out that Carballo is expecting his child, and a reconciliation with Luján is not in his plans. Concha asks him not to throw in the towel.
"I think he will never forgive me," Luján tells Concha discouraged, although he will keep trying. Will he and Jorge manage to overcome their differences?
))>