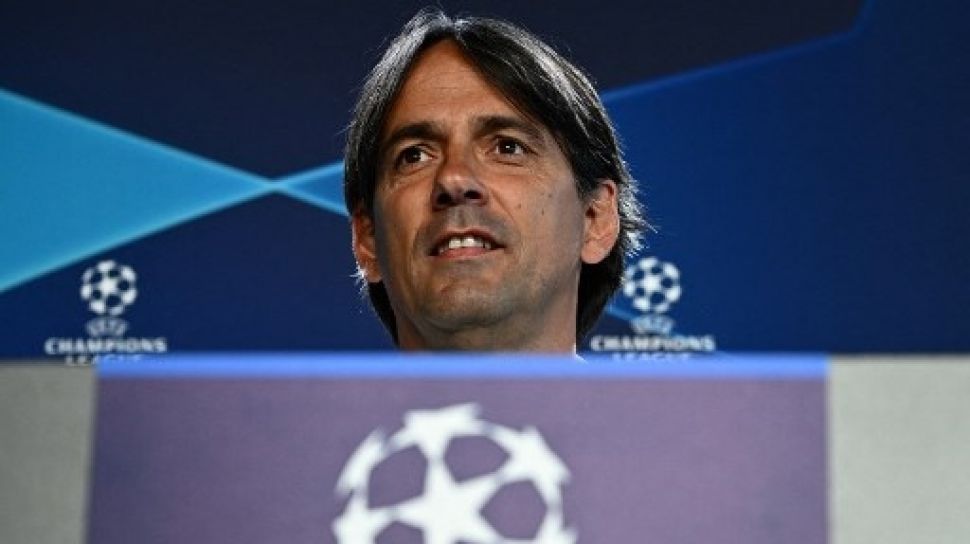 Suara.com – Inter Milan coach Simone Inzaghi said his team would give their best in the final match of the UEFA Champions League (UCL) or Champions League against a strong team, namely Manchester City at Ataturk Olympic Stadium, Turkey, Sunday (11/6/2023) early morning WIB.
"We will do everything to play a game of great concentration, we have to limit our mistakes and do our best against a very strong team," said Inzaghi as quoted from the club's official website, Saturday as quoted by Antara.
Inter reached the final after eliminating city rivals AC Milan in the semifinals 3-0 on aggregate.
In the biggest inter-club competition title in Europe this season, the Nerazzurri recorded seven wins, three draws and two defeats. Meanwhile, the two defeats suffered by Lautaro Martinez and his friends occurred in the group stage by the same opponent, namely Bayern Munich.
Also Read: Head to Head Man City vs Inter Milan, Which is Superior?
"City is the strongest team in the world right now, but we know our strengths and we are proud to have come this far," said the coach who was born on April 5, 1976.
The final match was a special match for the coach who is the younger brother of Filippo Inzaghi.
After winning the 2022/2023 Coppa Italia at the end of last May, Inzaghi was increasingly confirmed as a specialist coach for finals. Out of a total of seven finals, divided into three with SS Lazio and four with Inter, the 47-year-old coach wiped them all out with titles.
While still managing Biancocolesti, Lazio's nickname, he contributed one Coppa Italia title (2018/2019) and two Supercoppa Italiana titles (2017, 2019). Meanwhile, with the team he is coaching now, Inzaghi contributed two Coppa Italia titles (2021/2022, 2022/2023) and two Supercoppa Italiana titles (2022, 2023).
Commenting on these statistics, the Italian coach does not feel more advantaged ahead of the UCL final and says he is just lucky.
Also Read: Champions League Final Live Broadcast Schedule: Manchester City vs Inter Milan
"I've been lucky to coach players who know how to play this kind of game, we have players who have played many important matches, world and European champions who have played many finals," said Inzaghi.