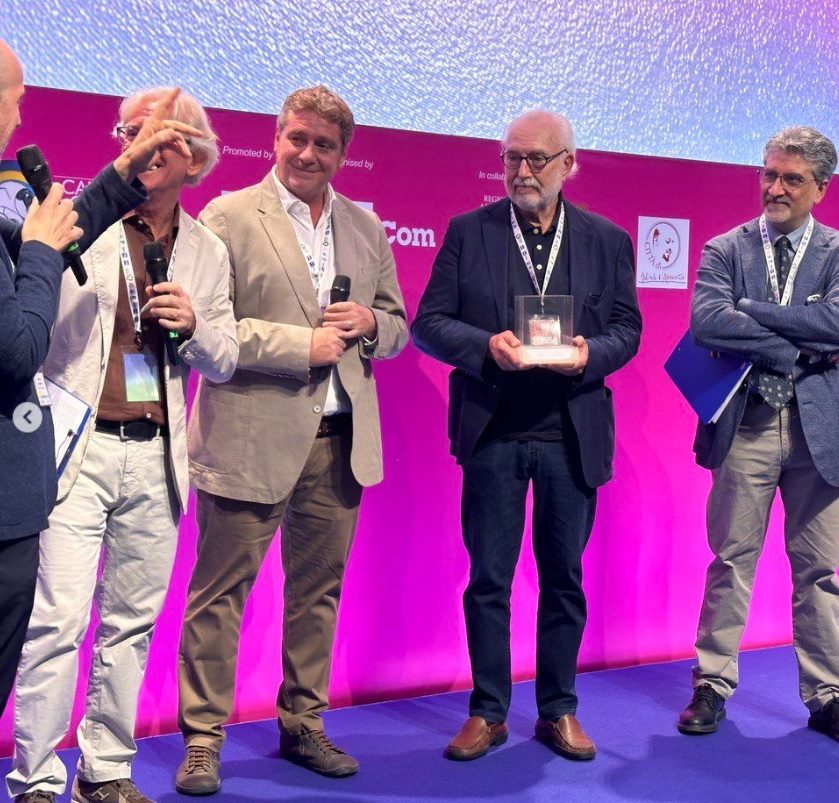 The 27th edition of the Cartoons on The Bay, the festival dedicated to television, film and cross-media animation. As scheduled, the award ceremony of the second edition of the Sergio Bonelli Award (last year Zerocalcare and Carlos Grangel won).
The prize has gone Francesco Tullio-Altancartoonist best known for his political cartoons.
Below is the text accompanying the post of his award ceremony:
An artist who has ranged from print to moving images, creating characters and narrative universes for adults and children. In his narration of him he has alternated different voices, from those dedicated to childhood to satirical cartoons that portray contemporary society with clear rationality.
Below the post on Instagram from the Cartoons on The Bay profile showing the awarding of the Bonelli ad prize Altan.