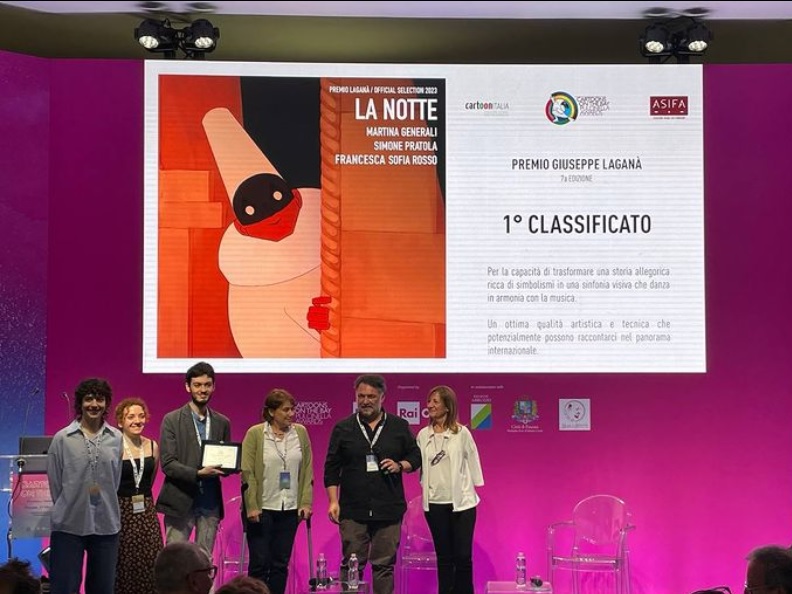 Today June 2, at Cartoons on the Bay 2023 of Pescara, two prizes were awarded: the prize Sergio Bonelli (won by Altan) and the prize Giuseppe Lagananow in its seventh edition, and which is awarded to Italian authors and works that combine artistic originality and market potential.
First place was "The night" Of Martina Generali and Simone Pratola e Frances Sofia Rosso.
Below is the reason for the award, as noted on the official Instagram post of the event:
For the ability to transform an allegorical story full of symbolism into a visual symphony that dances in harmony with the music. An excellent artistic and technical quality that can potentially tell us on the international scene.
Below you can see the post with the photos of the award ceremony at Cartoons on the Bay 2023.