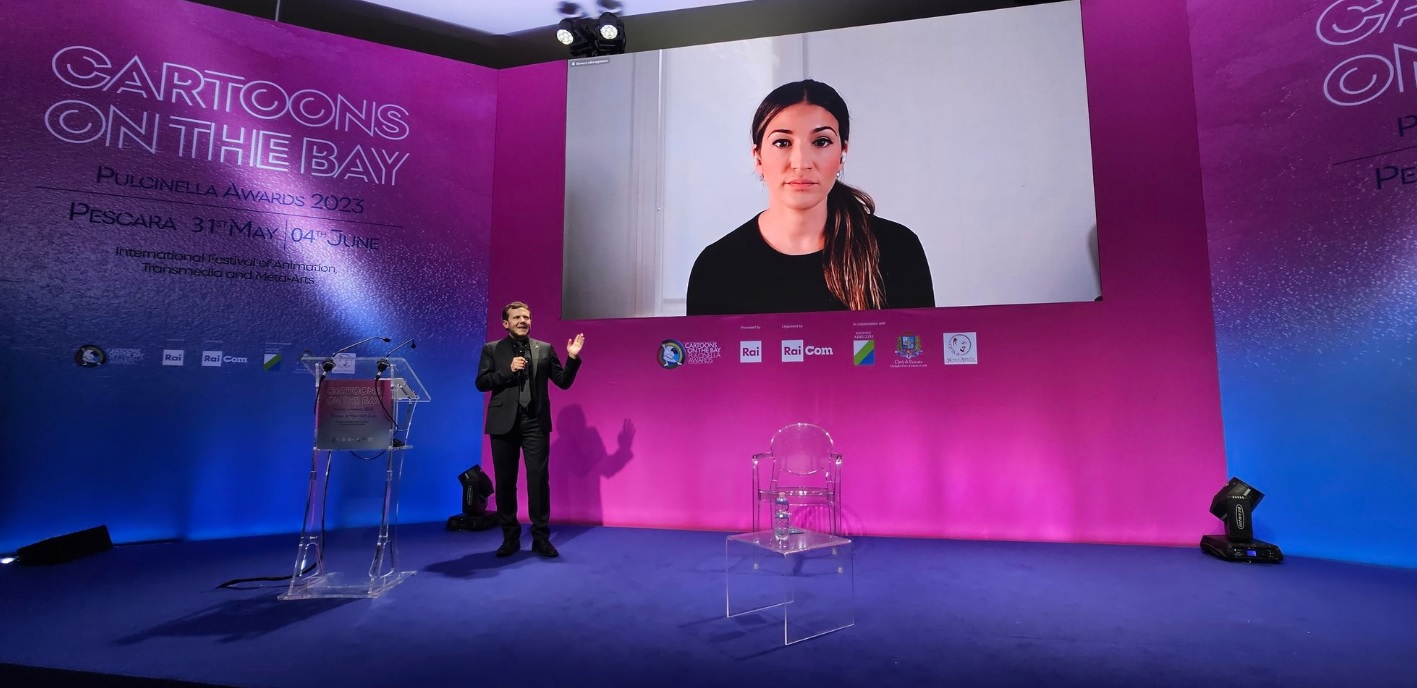 As scheduled on the third day of the Cartoons on the Bay 2023 which is taking place in Pescara, there was a panel dedicated to Cupheadwinner of Pulcinella Transmedia Award. Panel presented by our Marco Accordi Rickardswhere they took place Maja Moldenhauer (Studio Director & Executive Producer, Studio MDHR) e Chad Moldenhauer (Co-founder Studio MDHR).
Below you can see the post on the Cartoons on the Bay 2023 Instagram page describing the reasons that led to the awarding of the prize:
Symbol of the entertainment industry, @cupheadshow has masterfully interconnected a graphic style derived from the thirties with the interactive medium and trends of the modern animation industry.
Below instead the tweet by Marco Accori Rickards, with also the images of the two guests who spoke via connection in the panel which lasted 45 minutes. The two authors are honored to have received this award (remember that it is the first edition), stating that their work in Cuphead collects 360 degrees what they love most: from story telling, to cartoons, to books, to video games.
45 minutes to frame with two extraordinary authors: Maja Moldenhauer and Chad Moldenhauer of @StudioMDHRcreators of #Cupheada title that here at @CartoonsBayRai (@Raicomspa) won the 1st edition of the new and very important Transmedia Award. #cotb2023 #let's go #VigamusFamily pic.twitter.com/AJWgRa8WZf

— Marco Accordi Rickards (@Metalmark) June 3, 2023