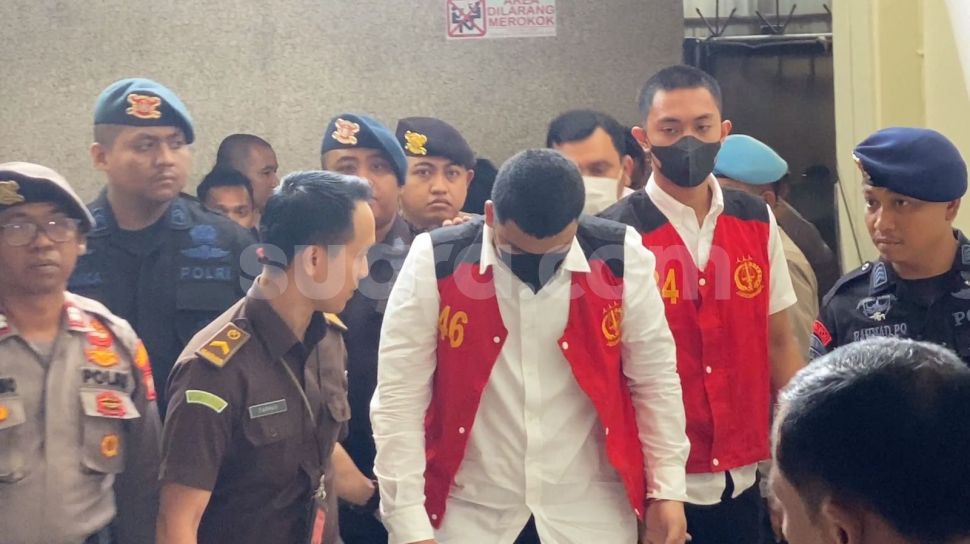 Suara.com – The defendant Mario Dandy Satriyo (20) is said to have had influence in the detention cell so that it could affect the psychological pressure of his colleague who was also the defendant in the assault case against David Ozora, Shane Lukas.
"There were 10 people in detention and Mario did have influence and many approached him," said Shane Lukas' attorney, Happy Sihombing when contacted in Jakarta, Saturday (10/6/2023).
Happy conveyed his request to the panel of judges so that Shane would not be in the same room with Mario so that his client could filter associations.
He said his client had to focus on the next trial so that unwanted things would not happen.
Also Read: David Ozora Can Only Walk for 6 Minutes, Jonathan Latumahina Reveals Sad Things
Meanwhile, Shane's father, Tagor Lumbantoruan, said that his son was obedient, easily influenced and had high sympathy so that he easily trusted other people.
"As a parent, it was indeed wrong this time to teach children to be humble, maintain good manners and respect for older people, that's always the case," said Tagor.
Tagor regretted that his son, who also moved to the detention cell from Cipinang to Salemba due to the viral case regarding cable ties, even though Shane was not involved.
Previously, the panel of judges granted the defendant Shane Lukas (19)'s request to separate the detention cells from the defendant Mario Dandy Satriyo (20) at the Salemba Penitentiary (Lapas), Central Jakarta.
"The assembly responded, so your request has been granted," said Chief Judge of the South Jakarta District Court, Alimin Ribut Sujono in a hearing at the South Jakarta District Court (PN), Tuesday (6/6).
Also Read: Shane Lukas Will Move Rooms and Separate from Mario Dandy, You Know What's Up?
Previously, the two of them occupied a cell in the Salemba Prison, Central Jakarta.
Alimin added that if Shane asks for a written determination, his party is ready to make one.
Happy Sihombing said that the reason for his request for a separate detention cell for his client was to avoid social and psychological pressure from Mario.
What's more, according to him, the pressure that Shane experienced had already been experienced even before the abuse that was carried out by Mario to the victim David on Monday (20/2). (Between)