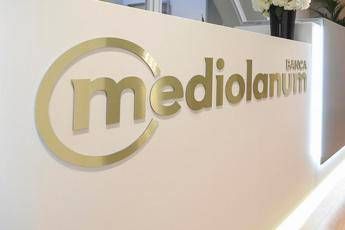 Banca Mediolanum closes the month of May with a trading result of 725 million euro, of which 403 million in total net inflows, 4.24 billion ytd, net inflows into assets under management of 259 million, 1.94 billion ytd, new loans disbursed for 305 million, 1.40 billion Ytd and protection policy premiums for 16 million, 73 million Ytd.
"Looking at the month of May, which still saw positive results across the board, I am satisfied with the quality of net inflows, which exceeded 4.24 billion since the beginning of the year thanks to the 403 million obtained in the month – comments the CEO by Banca Mediolanum, Massimo Doris- The mix is ​​of great value, with assets under management of 259 million supported as always by our automatic investment instruments, and the administered component of 144 million positive both on deposits and on securities portfolios".
"I would also like to point out -adds Doris- that our national convention was held during the month, during which new initiatives were presented which we are certain will be a strong driving force for commercial results in the coming months. And there is another figure which lays excellent foundations for the future, i.e. the acquisition of qualified customers, with 15,300 new customers in May and 85,800 since the beginning of the year, up 10% compared to last year".