Suara.com – Asnawi Mangkualam said the Indonesian League was lagging behind South Korea. One of the reasons, according to him, is the poor management of competition at the age group level.
As is well known, Asnawi Mangkualam has had a long career in South Korea. This season is the player's third season playing in Ginseng Country.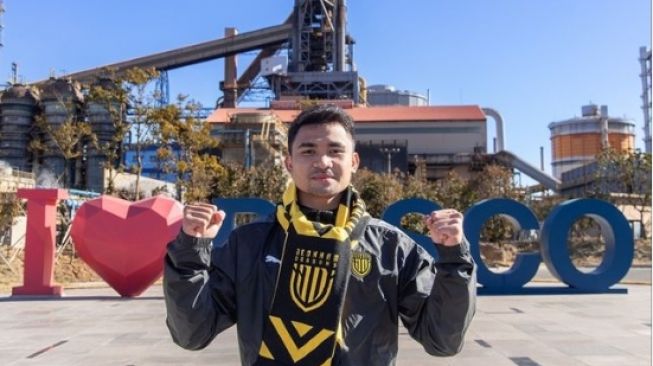 New Jeonnam Dragons player, Asnawi Mangkualam. (IG @jeonnamdragons_fc)
Currently, Asnawi is wearing the Jeonnam Dragons uniform in the K League 2 or the second caste competition in the South Korean League. Previously, for two seasons, the Indonesian national team player wore Ansan Greeners.
"The (Indonesian) League is far behind the Korean League, because indeed here (available) from the student league and early age league, so the club doesn't need to select players. So he (a player) only comes to student competitions and can become a player," said Asnawi quoted from the FIFA Plus website, Friday (2/6/2023).
Also Read: Strengthening the Attack Line, PSIS Semarang Brings in Timor Leste Player Paulo Gali Freitas
"In my team there are many student players who were recruited from the League 2 team, the same as when they were at Ansan Greeners. So it's not difficult for the club to get players," explained the former PSM Makassar player.
Furthermore, Asnawi explained that the governance of Indonesian football must be improved. Starting from an early age to the professional level, it must be made as good as possible so that it can compete with other countries.
He gave an example in South Korea, someone can get the ball for free when there is a match. Of course it can increase motivation to practice.
"In Indonesia, it has to be rented out and the quality is also not good. Yes, how can young players train with enthusiasm if we don't have a proper field in their respective areas," he concluded.
Read also: Thailand Open 2023 results: Bagas/Fikri and Kevin/Marcus qualify for the semifinals