Today is Apple's big day. WWDC 2023 is here and important news is expected. It is the developer conference where we will have the presentation of iOS 17, macOS 14 and the update of the main Apple operating systems, in addition to the odd surprise. Here you can follow it live and direct with us.
Apple's Keynote can be followed today, June 5, at 7:00 p.m. Spanish peninsular time. You can follow it live on our YouTube channel, and on our live page. These are the official schedules depending on the different regions:
spain: 7:00 p.m. (6:00 p.m. in the Canary Islands).
Mexico and Colombia: 12 PM.
Venezuela and Chile: 1:00 PM.
Argentina: 2:00 PM.
what we expect to see
There is little doubt that Apple will introduce iOS 17, the new version of the iPhone operating system. No major changes are expected at the design level, but optimization and news regarding its synchronization with the rest of the Apple ecosystem.
Because if there is something that can attract all eyes, it is the arrival of xrOS, the dedicated software for augmented reality previously filtered as realityOS. A system that Apple has been working on for a long time and that could take off today.
Of course, he would not come alone. She would do it accompanied by its first new category device in recent years: Mixed reality glasses. We know little about what they will be like, but as has been anticipated, they will be accompanied by a good number of applications, both their own and those of third parties.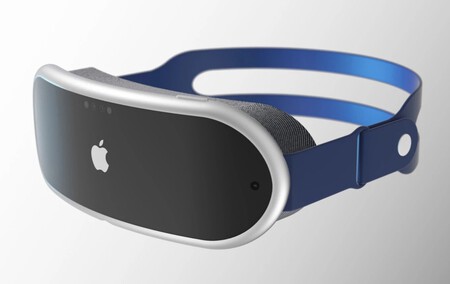 Software has always been at the forefront of WWDCs and this year is expected to be no different. In addition to iOS and all the mixed reality news, Apple will foreseeably offer macOS 14, tvOS 17, iPadOS 17, and watchOS 10. That is, the new updates to their systems for computers, televisions, tablets and watches.
But there is also a lot of space for the hardware. Since the launch of Apple Silicon, the company's processors have had a special niche. This WWDC 2023 could also be used for the launch of the M3 chipsperhaps along with a new Mac Pro or upgrades to the MacBook Air or iMac.
There is a great desire to know what Tim Cook will show on the stage of Apple Park. It is the most anticipated keynote of the year and we encourage you to join us to find out all the news live.
Live | Follow Apple's WWDC 2023 with us