Il Summer Game Fest 2023 has allowed gamers to be able to admire several previews of what the gaming sector has to offer in the coming months, such as Lies of P or the highly anticipated Final Fantasy VII Rebirth. Among the many proposals, as had already been announced, he also came out of the shadows a disturbing gameplay video dedicated to the awaited Alan Wake 2. The new horror title created by Remedy Entertainment and distributed by Epic Games is certainly among the most eagerly awaited and, between the images proposed and a chat with the boss Sam Lake, we understood something more about what awaits us in October: a decidedly nightmarish autumn.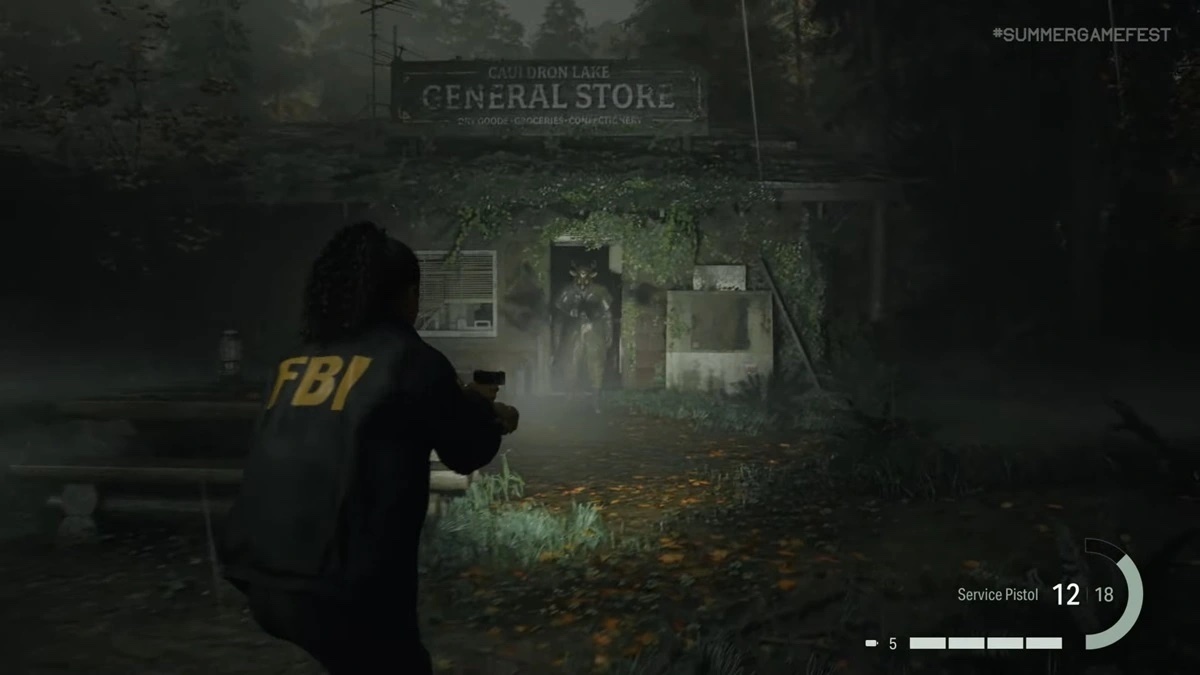 Alan Wake 2: Lost in Terror
In the previous chapter of Alan Wake we saw our hero go on a quiet holiday with his wife, wanting to relax and overcome his writer's block. However, the plans are disrupted by a black and mysterious force, capable of transporting them to reality the horrible creatures protagonists of his novels. Terrible beings who, in addition to threatening the tranquility of Bright Falls, the place where the couple was on vacation, also kidnap his wife Alice. Alan has nothing to do but embark on a desperate rescue mission at the end of which he manages to save his wife but remains trapped in the nightmare, inside the Dark Place. From here our hero continues to fight to return to his reality, but above all to maintain a glimmer of lucidity. Sanity isn't so obvious in a world filled with monsters of your own making. But if the source of fear comes from the pen, perhaps through this he can find an escape route. For this reason, the writer has been engaged for years in creating a story that could change the reality around him, bringing him back to his true home. Unfortunately without success. Probably because this time the nightmare has to be faced in two.
In fact, the charming one comes to the rescue of our hero FBI agent Saga Anderson. In Alan Wake 2 we will in fact be able to take the part ALSO of this new character, called to the holiday resort to investigate a series of strange and disturbing murders linked to magical rites. The witty and courageous young federal agent will soon find herself joining forces with our trapped hero. Physically separated but united in purpose, Alan and Saga will have to work together to put an end to the nightmare that is rampant in the town and free the writer from the dimension in which he has been trapped. An adventure to be experienced on two different tracks but not for this without any interchange point. As confirmed by Lake, in fact, the two stories will have established conjunctions that will allow the general plot to be more complete. Alan Wake 2 therefore confirms its nature focused on psychological thriller even if something could have changed. The presence of a trained agent and the images shown at the Summer Game Fest 2023 show a balance that seems to tilt slightly towards the action game. A stylistic choice that we hope will only enrich the general experience, without distorting it.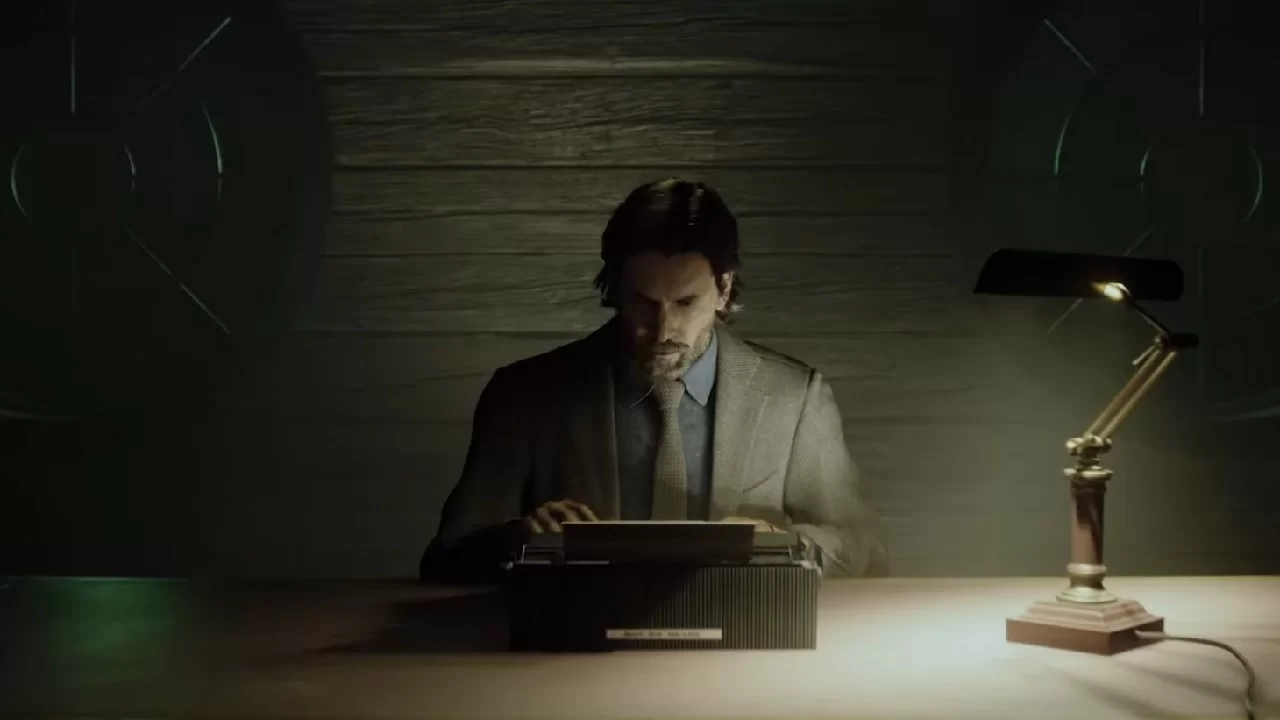 A fight to be won in the dark
The gameplay video shown at Alan Wake 2's Summer Game Fest 2023 was short but decidedly intense. We have not seen a huge variety of environments, opponents, weapons at the disposal of our heroine. 3 minutes and 20 seconds completely focused on a small game sequence. Despite this, he managed to perfectly describe the atmosphere that we will have in this new adventure. As the charming and courageous Anderson we enter a dark wood, walking along a small path bordered by a few fences, armed with a flashlight and a pistol. Maximum emphasis is given to sounds, creating a completely immersive environment. Arriving at a small shack allows to create perfect conditions to offer a small jumpscare and show the clash with a disturbing and imposing horned creature. The discovery of a tattooed heart inside a fridge finally closes the sequence, leaving us to dream of what we will have to face in Alan Wake 2. Small and short moments that show nothing more than what is absolutely necessary, while leaving room for imagination and expectations. After the appearance of the title, a quick montage combines animated sequences with micro-gameplay, completing the general atmosphere perceived up to now with angst.
As far as we have been able to admire, in the new Remedy Entertainment title we will have available everything that was good in the new title, improved and taken to a higher level. An absolutely essential overlay graphic that simply displays weapon name, ammo and health, allows you to have the entire screen available to admire and monitor the surrounding space. The fights seem to have been made more functional and similar to other third-person shooter titles, such as Resident Evil 4. Everything is enriched not only by a high-profile sound sector, but also by an exceptional use of lights and colors. The former manage to perfectly underline the shadows that characterize the environments and the story told. The use of colors instead manages to give a wide variety to the places seen at the end, maintaining a general theme that binds them together, based on fear and anxiety. Alan's appearance on the finale reminds us that the title will give the possibility to play this new nightmare in tandem, switching when you want from the writer to the FBI agent so that you can alternately face reality and the nightmare. Two worlds that this time seem to have no way out and both extremely dangerous. A horror that you can only hope to defeat if you fight in two.
PIATTAFORME: PlayStation 5, PC e Xbox Series X|S
SVILUPPATORE: Remedy Entertainment
PUBLISHER: Epic Games
RELEASE DATE: October 17, 2023
Alan Wake 2 showed a short and very fascinating gameplay sequence of the nightmare that awaits us this fall. The new protagonist, Saga Anderson, an FBI agent, is engaged in crossing a forest armed with a torch and a pistol. Some strange noises attract her attention, leading her to face a powerful creature with horns. The video then ends with the discovery of a disturbing heart and a quick view of video images showing environments and monsters, including a concentrated Alan Wake busy writing to find a way out of the Dark Place. This video contains all the elements that will characterize the new Remedy Entertainment title, whose boss Sam Lake also released some interesting statements during the event. In Alan Wake 2 we will live a nightmare composed of disturbing places, a sensation emphasized by a wide view on the screen and a careful use of light, shadow and color. The involvement becomes total thanks to a masterful sound sector that alternates silences and sounds, managing to create anxiety, suspense and fear. The most interesting aspect is probably the ability to play as both Alan and Saga, alternating between the two worlds when you prefer. However, it is certain that there will also be points of conjunction between the two narratives, to give completeness to the story. Alan Wake 2, therefore, seems to confirm its nature as a psychological thriller but also leaving more room for its action dimension. Two worlds, two heroes, two genres that seem to blend harmoniously together to give life to one big, disturbing nightmare.