A very exciting night for Aitana and Dani Fernández. The coach and her advisor have faced their first Battles full of enthusiasm to see what their talents have learned.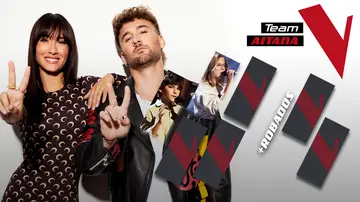 aitana team battles 1 | antena3.com
Aitana is the coach that has classified the least talents tonight for the 'La Voz Kids' Assaults. In her first decision, she has opted for Juanvi's tenderness. The talent has faced Dylan and Jaime in a unique Battle.
Nerves played a trick on the three of them: "Today this one did better, but in rehearsals it was this one", Aitana spoke with Dani.
Aitana and Dani agreed on their choice and both have opted for Juanvi. The little one did not expect it because he has become very nervous and has not been able to avoid crying after the election of Aitana.
The second Battle of Aitana has been that of Ana, Blanca and Alicia. The three artists have given an epic performance singing 'Lovely' in the 'La Voz Kids' Battles.
That is why Aitana has had a hard time making her decision. The coaches have given her her opinion, but once again, Dani Fernández and she have agreed and have decided to choose the personality of Ana Valero.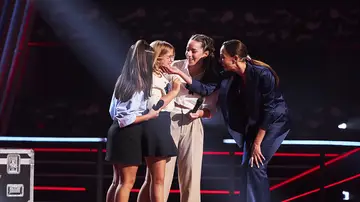 Aitana has been the only coach who has not stolen any of the talents, so she will have to use her two steals in the second and last Battles of 'La Voz Kids'.
In the next program the coach awaits a gala full of emotions where she will have to finish her team for the Assaults of 'La Voz Kids'.