Completely renew your smartphone! We explain how to put your mobile in Smash Bros mode so that the menus are like in the Nintendo game.
Do you want to completely change the interface of your smartphone? Can you imagine turning it into the Super Smash Bros Melee menu? Well, you can stop imagining it and make it a reality. We are going to explain how Activate Smash Bros Mode on your mobile phone.
As you can see below, this "mode" is a total renewal of the interface of the Android operating system. Through a third-party app, you can install this special theme that is equipped with a completely different interface to access the content of your smartphone as if you were Navigating the GameCube Smash Bros. Menu.
The best of all is that the installation is very simple, since its author has been in charge of gathering everything in a file, with its own guide, so that anyone can be encouraged to take the plunge. Next, we leave you everything you have to do. Yes, unfortunately, it can't be done for free.
How to activate "Smash Bros Mode" on your smartphone
To activate the "Smash Bros Mode" on your mobile phone, the first thing you should know is that you have to pay at least €4.99 to use the KLWP application, key to activate all the possibilities of this mode. And it is that you are not only going to have a new wallpaper, you are going to completely change the theme of the smartphone.
Having said that, The method is very simple. You just have to download a file to your phone and, if you don't want complications, just open the .APK file that it contains so that everything is installed automatically. In fact, the download itself includes a file with the configuration process so you don't have a problem.
It is important, as indicated in the guide within the file, that set the Home menu to only have two pagesyou disable it dock de Apps, activate wallpaper slider y turn off the notification bar, although the latter is optional. Once this is done, and following the steps in the mini-guide (simply select the file from the menu and let it install), you will have passed your smartphone to Smash Bros. mode.
Smash Bros Themes Available
exist other smash bros themes for android which may also interest you. The same author of the Melee menu created one based on the web de Super Smash Bros Ultimateand there is another one based on the menu of Super Smash Bros Brawl. Unfortunately, right now it is impossible to download them.
Even so, we will show you them below and leave the links to their respective posts on Reddit, since he recently enabled the one corresponding to Melee and, seeing the general interest, he is also trying to reopen the links for the other Smash Bros mobile menus:
Tema de Super Smash Bros Melee
Super Smash Bros. Brawl theme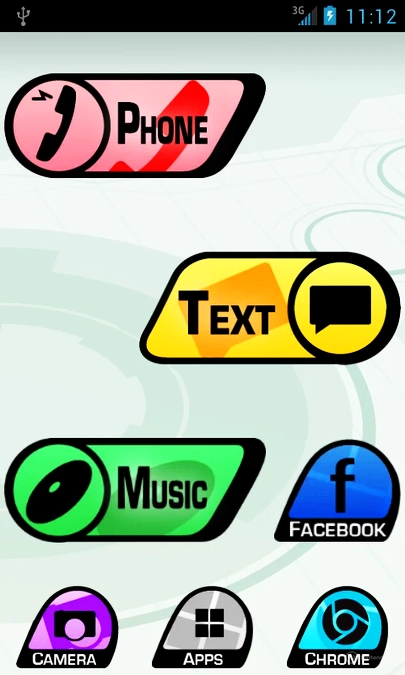 Tema de Super Smash Bros Ultimate
Fuente