Another of the long-lived series that has permeated popular taste in recent times is the Ys series. A video game saga that follows the adventures of Adol Christin through different adventures in which he finds himself involved. In particular, we've had a number of releases in recent years ranging from a prequel, a remaster, and two entries in the main series: Ys VIII: Lacrimosa of Dana and Ys IX: Monstrum Nox.
Both games were released in the previous generation and NIS America, As he already did with Lacrimosa of Dana, he has decided to launch Monstrum Nox to the current one, improving its features. We will see again how Adol embarks on another adventure, not long after having concluded another of his trips.
From prisoner to savior
In Ys IX: Monstrum Nox, Adol and his faithful companion Dogi have arrived in the city of Balduq in the nation of Gllia, but before long Adol is thrown behind bars for allegedly conspiring in criminal actions. He is taken to Balduq Prison, which once served as a stronghold for the nation in question, but now only serves to hold inmates, even unfairly.
Adol is interrogated for 10 days, but then escapes from prison with the help of a kind inmate. When leaving, Adol has an encounter with a mysterious woman named Aprilis, who turns him into a kind of vigilante called "Monstrum", which has supernatural powers. Adol uses these new powers to break out of prison and meet up with Dogi, but soon discovers that the Monstrum gift from him is also a curse in which he cannot leave the city.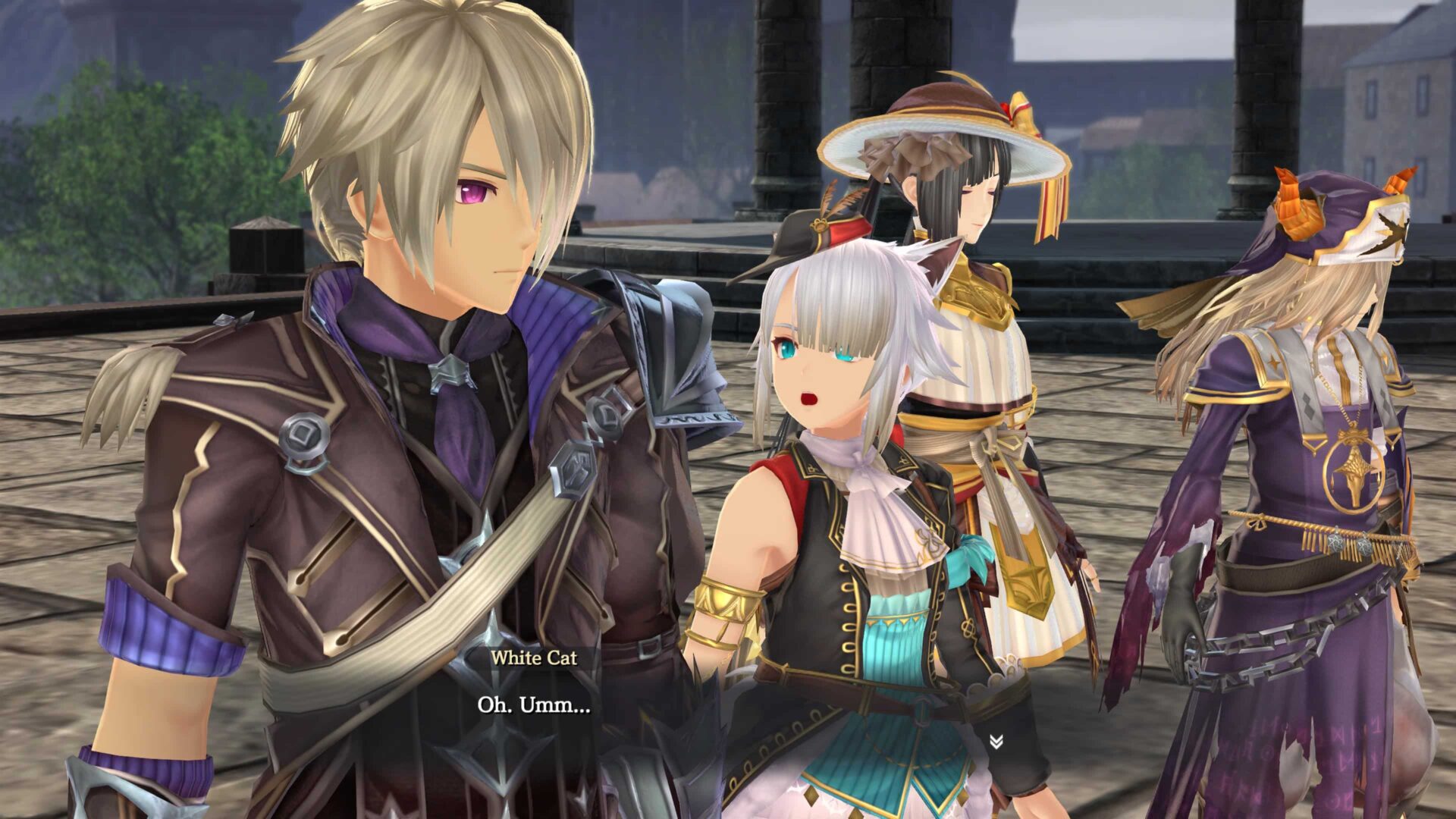 At the plot level, basically, both Adol, Aprilis, the Balduq prison and the curse of Monstrum itself are the pillars that maintain the story in Ys IX. Aprilis, has not only cursed Adol, but also five other Monstrum recruits to free the city from the corruption of Grimwald Nox, an alternate dimension of Balduq inhabited by demons that could endanger the city.
An effort is made to keep events from previous installments out of the picture. Although mention is made of some of Adol's earlier adventures. The story maintains the same tone with which fans of the series will feel at home.
liberating the city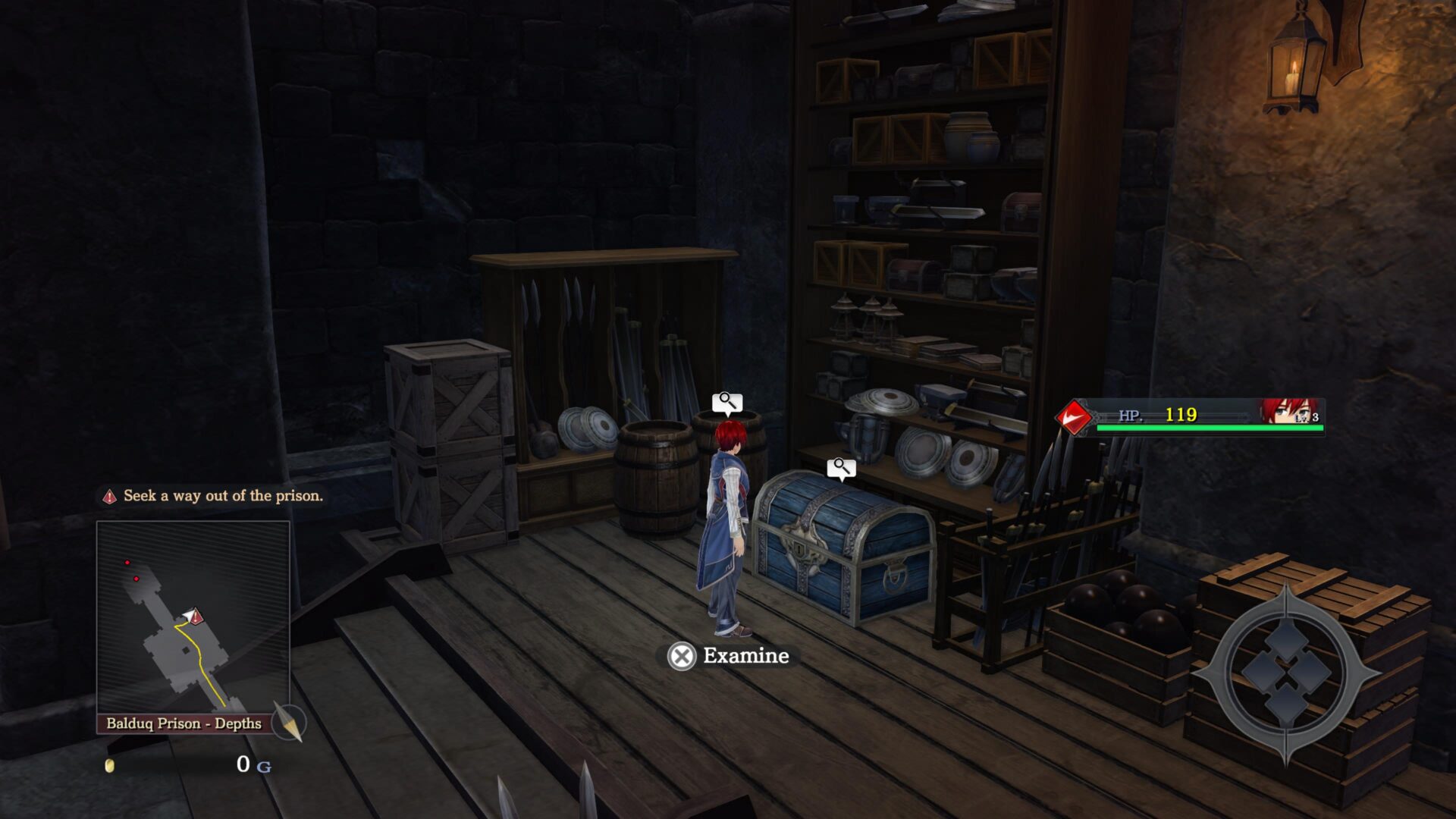 At the gameplay level, Monstrum Nox maintains the bases of previous installments, although with some new features. It is a fast and direct action RPG in which we visit dungeons and we must clean them of enemies. The button setup is similar to Lacrimosa of Dana, being able to attack, dodge, and use powerful abilities. Without a doubt, it continues to be a frantic game that will put us to the test.
We will be part of a group of three members, at the same time that we can exchange between them at any time and thus complement Adol's abilities. In addition to visiting dungeons, defeating enemies, bosses and so on, we will level up to improve our characters. Also, we will obtain better equipment in the form of weapons, armor and accessories, whose features will make us evolve gradually.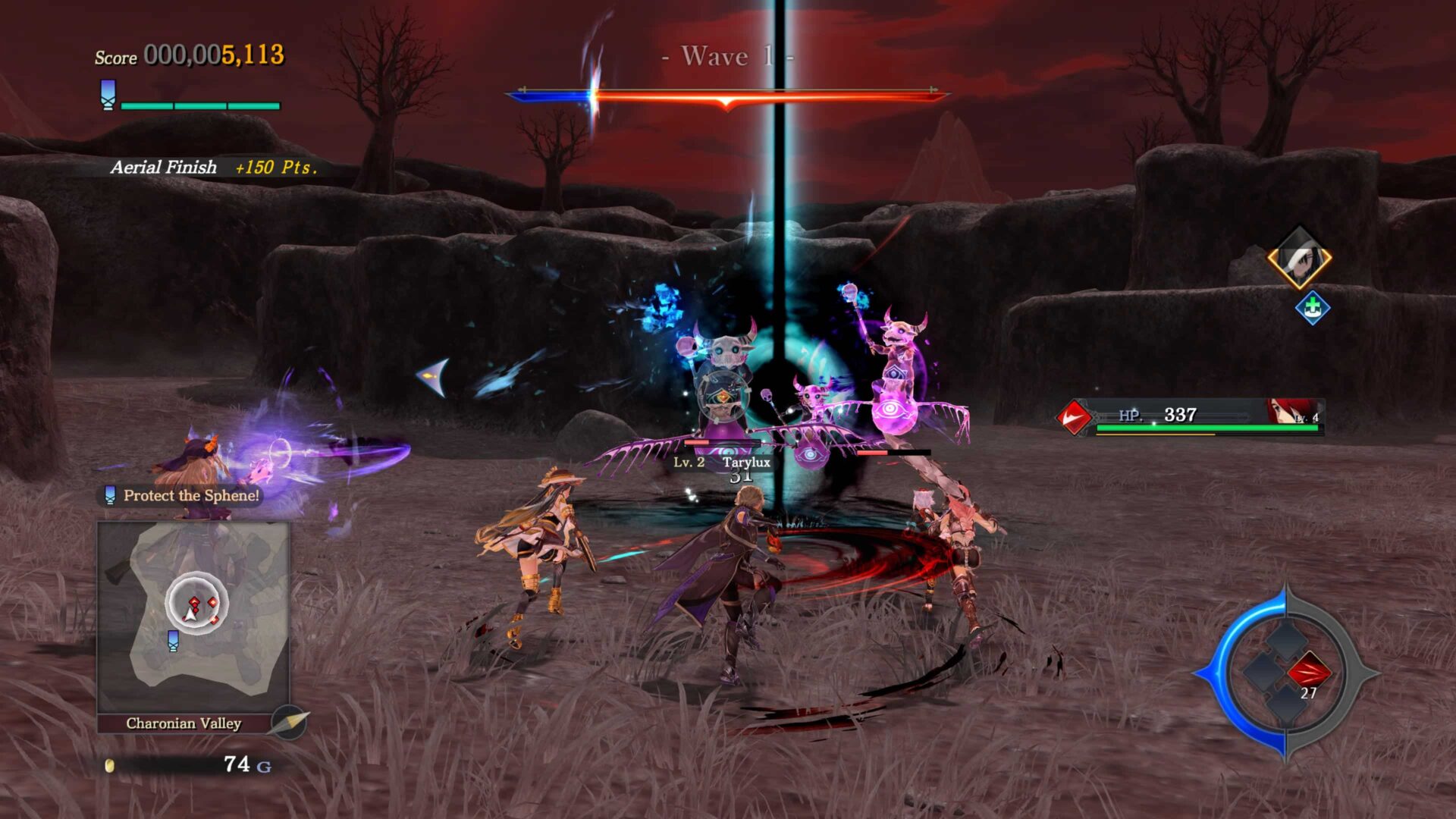 On the other hand, we will have to explore the city of Balduq carrying out main missions, in turn we will see points of interest on the map in the form of discoveries and alternative tasks. Another of the signs is to have a headquarters, this time it will be an abandoned tavern that will fill up with people as we progress in the adventure. Here we will have conversations with the NPCs and some will give us secondary missions with juicy rewards.
Some areas will be restricted, either for plot reasons or because we will not have the necessary ability to advance. Later on, we will have to visit the prison in all the chapters, which will cause us to see almost always the same scenarios, something that can be tiring at the end of the day.
Expanding mechanics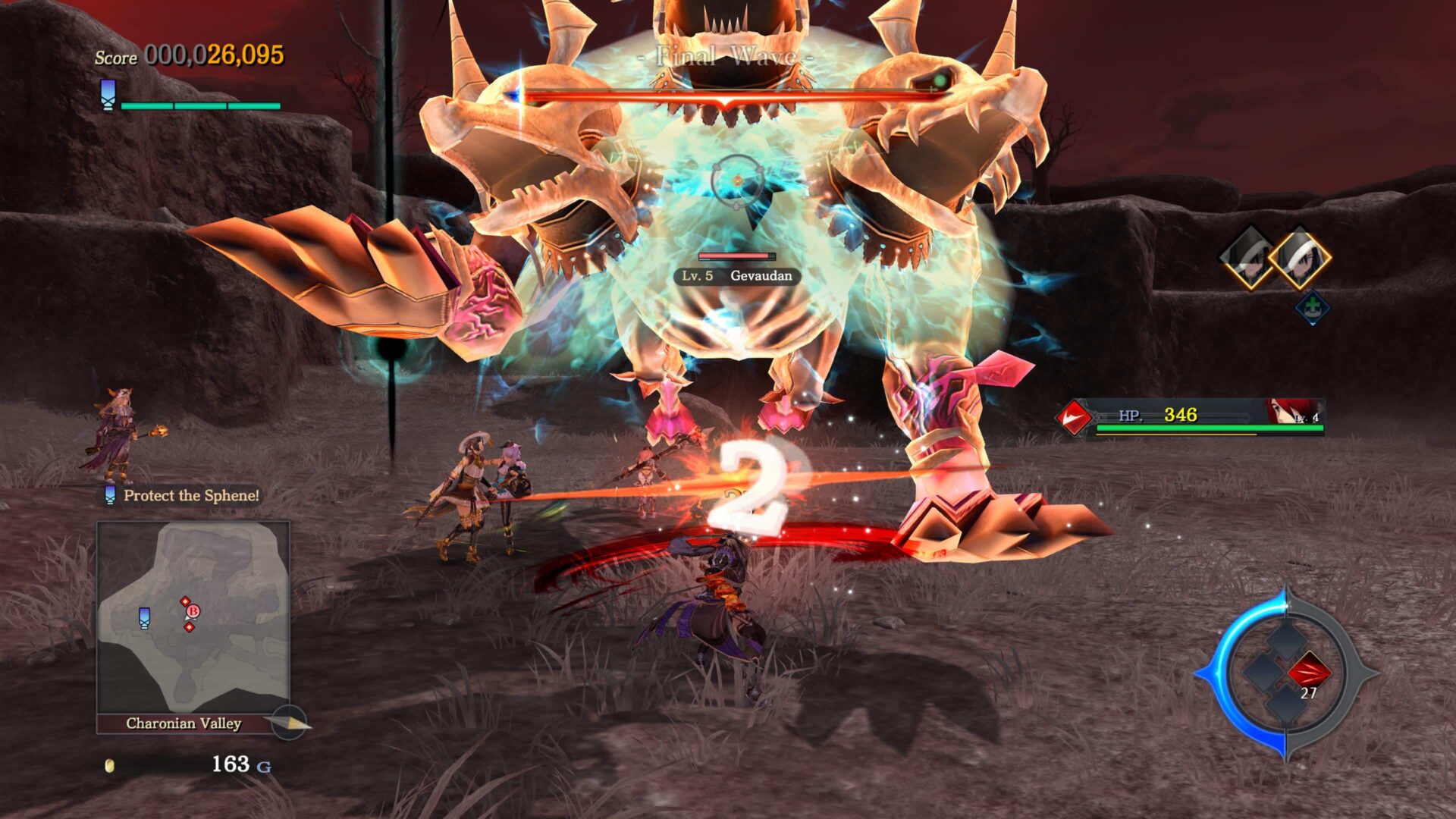 Among the novelties added are abilities that facilitate exploration, and even combat. One is Crimson Line, a kind of hook that quickly transports us to high places to reach places out of reach. Another is climbing walls with its obvious uses, and some wings that help us to plan. This not only helps with exploration, but also with combat, and these mechanics are very well integrated into the fights. We will have a good handful, and the game manages to make us use them constantly.
Each playable character has a unique fighting style that provides variety in fights. For example, White Cat is the one of the rogue class with very agile multi-hit claw attacks. Doll is a warrior who uses a whip with blades as puppet strings, and Renegade is the wizard who fires spectral projectiles from his staff. Hawk who wields dual weapons and Raging Bull wields axes. It is a varied group that will make us have our favorites at the time of the fights.
Each character equips a four move ability charge assigned to the buttons by pressing R1. They can learn up to ten abilities, some by gaining levels and others by finding objects. We have an SP bar that fills up as we make attacks and this is used for special abilities. We should not worry about said bar emptying since the objective is to maintain its use in high-octane combat. In addition, blocking or dodging at the right time slows down time for a few seconds that we must take advantage of.
Modestly visual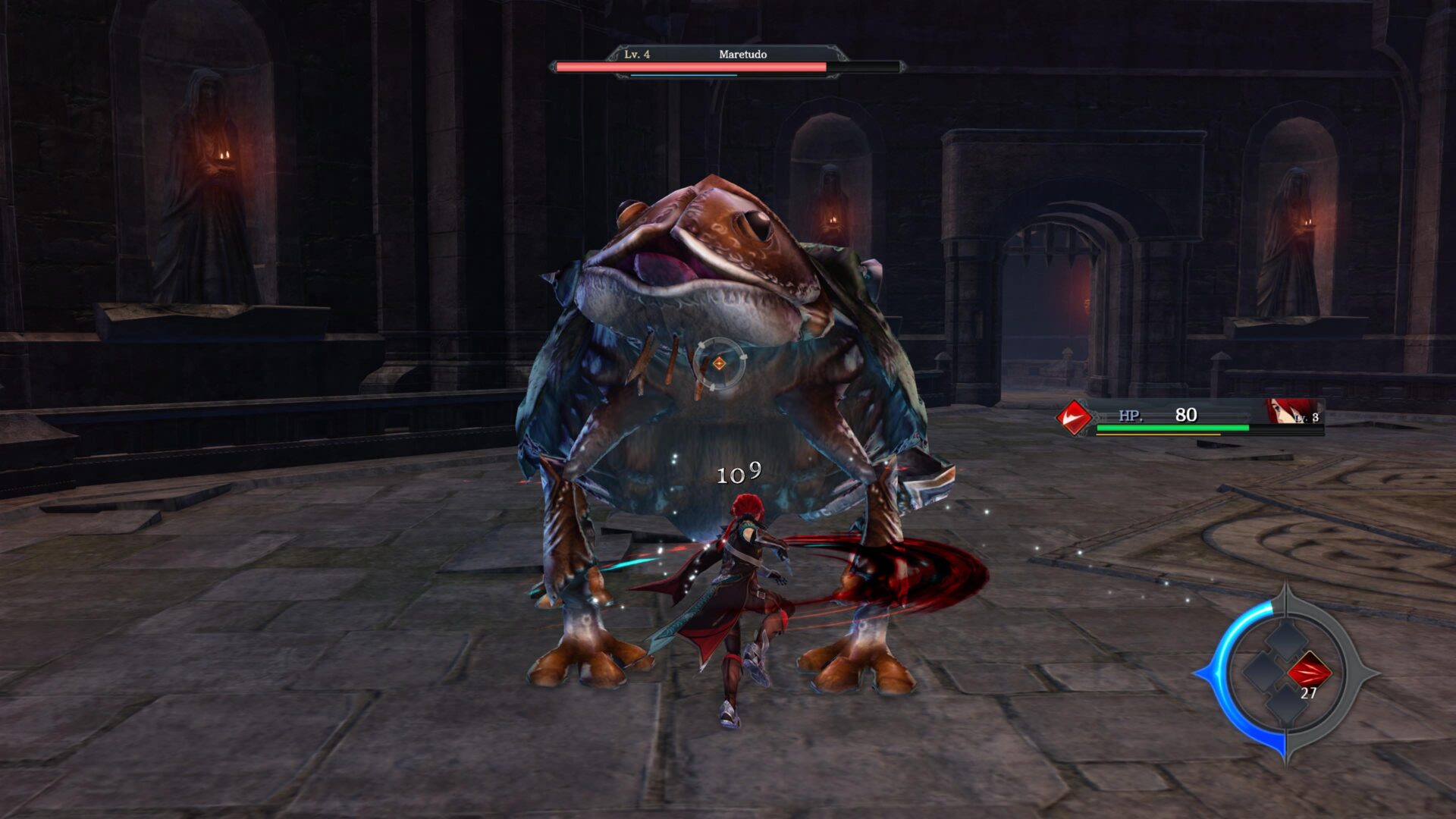 One of the sections in which it feels like the game is taking a step back is the graphics. For starters, the character models other than the main ones feel generic, not to mention the design of some enemies, very basic. It retains the anime style of previous installments but for some reason it stays between PS3 and PS4. At least, the jump to this generation has favored it, since the game runs at a stable 60fps, has shorter loading times and the colors are brighter.
Regarding the sound section, we will have the typical of these productions such as calm themes for quiet moments, and more lively music for combat. It comes with voices in English and Japanese, come on, the typical. But as always, Falcom's games are not translated into Spanish, only in English.
verdict
Ys IX: Monstrum Nox is a good successor to Lacrimosa of Dana, which fans of the genre will love. With a deep story full of political undertones, new characters and interesting twists. As for the playable, it maintains the signs of the series but is seasoned with new mechanics and several playable characters with unique styles. However, technically, it has been left a step behind despite making the leap to the current generation.
Note: This review was made on the PS5 version and the code was provided thanks to NIS America.