With a tweetMega Cat Studios has announced that WrestleQuest has been postponed. No May therefore, but a more generic "this summer" for the interesting RPG in pixel art sul Wrestling. Here is the message from the devs: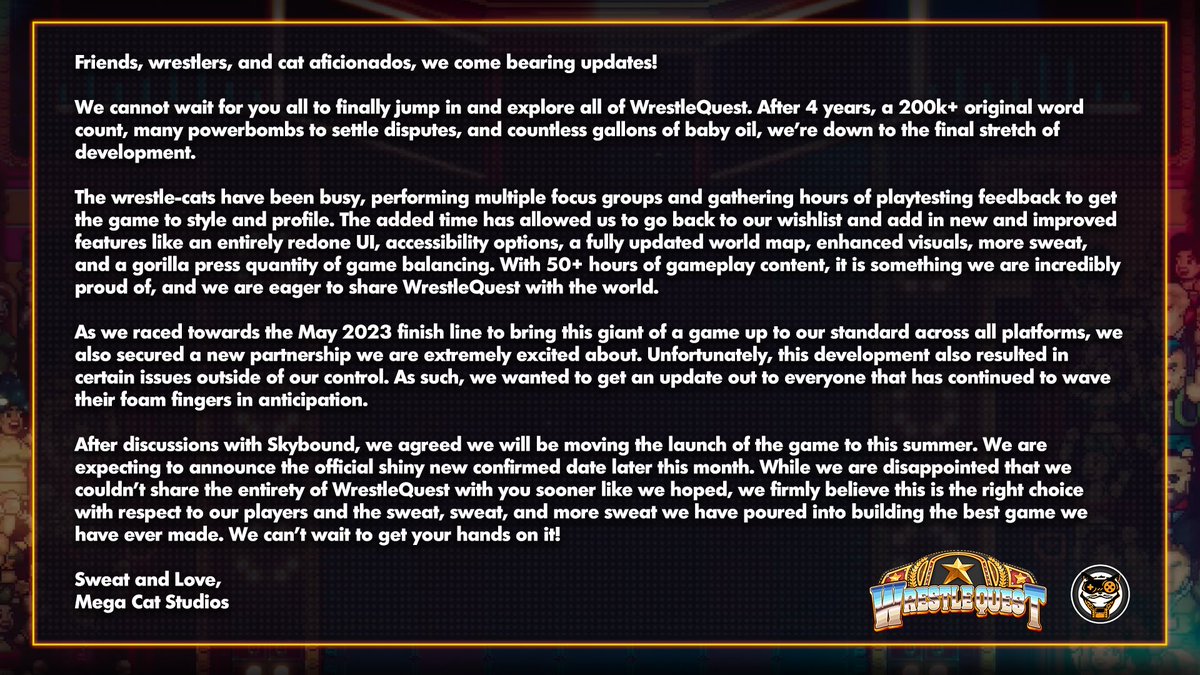 As can be seen from the post above, in agreement with the publisher Skybound Games, WrestleQuest has been postponed due to unspecified "problems beyond the control" of the devs resulting from the developments relating to a new partnership. Mega Cat Studios promises that a release date will be announced later this month.
We remind you that the game mixes Wrestling and icons of the past (such as Jake the Snake Roberts, "Macho Man" Randy Savage e André the Giant) to classic RPG mechanics. To top it off, it dresses the result with a pixel art that makes everything as vintage as it is intriguing.
WrestleQuest will be published on PC via Steam, PS4, PS5, Xbox One, Xbox Series X|S e Switch.
Previous article
Tribeca Games Showcase: Event date and time announced