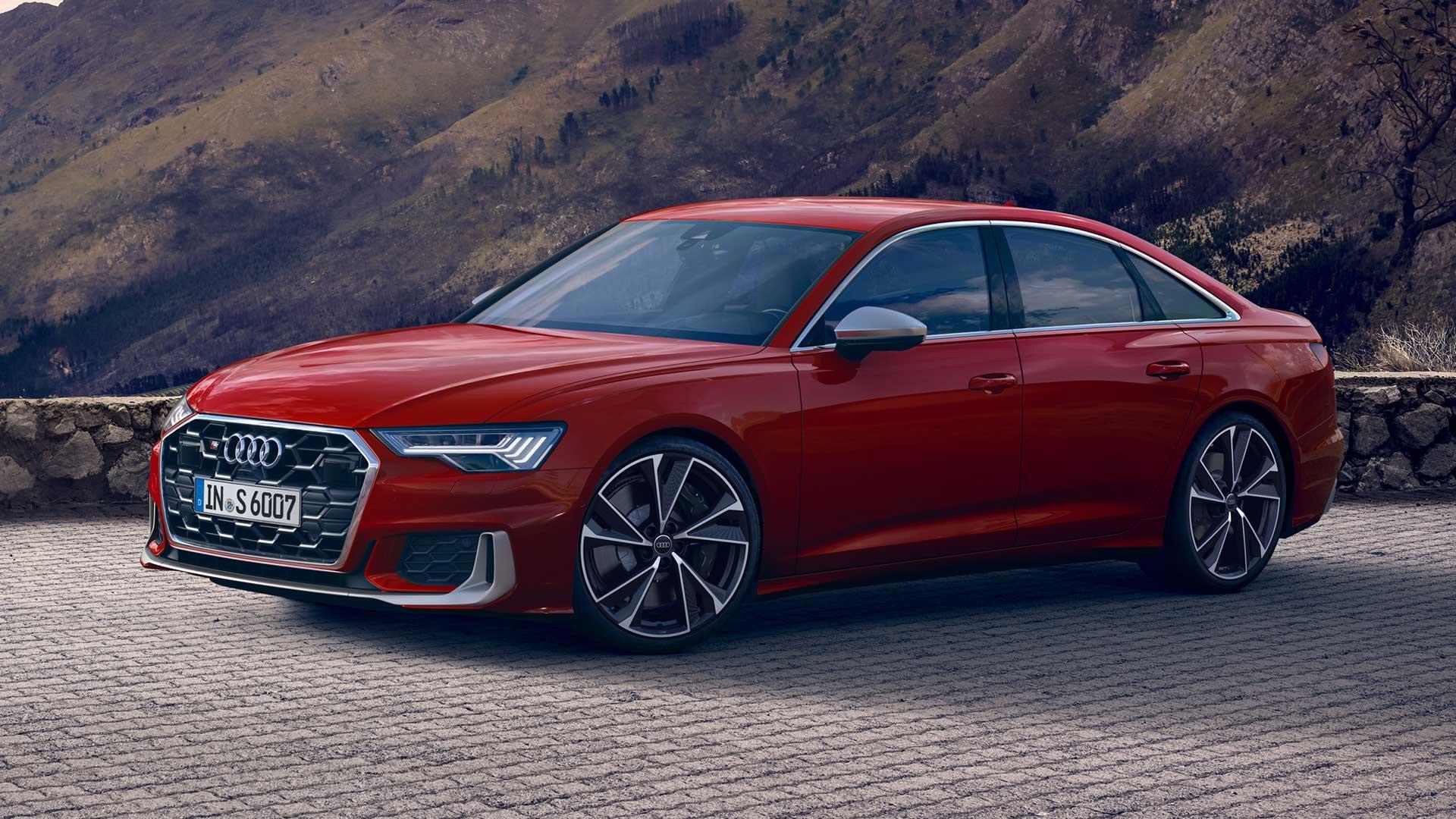 If you look at how often you see the Audi RS 6 driving, you would expect that there are also enough enthusiasts in the Netherlands for the S6. But no, the Audi S6 and S7 have not been for sale in the Netherlands for a while. Today they have been renewed, but don't count on them coming to the Netherlands. The cause lies in a decision that Audi made about a year ago.
The day before April 1, Audi released the news that they completely renounce the devilish toddler. With that they also deleted the Audi S4 TDI, the S6 TDI and the S7 TDI. The latter two have been renewed today, but they will only come to other European countries. In the United States you do have these S'jes with a petrol engine, but they stay nice there.
The Audi A6 and A7 have also been updated
The even more sensible versions will come to the Netherlands. The facelift for the Audi A6 and A7 is not very drastic. All models now get a new grille with honeycomb structure. Audi is adding Arcona White and Madeira Brown colors to the cars, and there are more dark wheel options. The updated A6 and A7 now get the screen behind the wheel as standard instead of analog meters.
In addition, they simplify the range at Audi: you can now only choose from the entry-level model, the Advanced version and the S-Line. The grille of the entry-level model is matt black with a little chrome. In the more expensive version, the chrome is a bit darker and in the S-line the grille gets some extra chrome. Only the new A6 Allroad has a different grille without honeycomb.
Will there be a new Audi RS 6?
Usually when the basic model gets a makeover, the fastest version will follow. If we are allowed to guess, the Audi RS 6 may also get some extra colors and perhaps a different grille. There have been rumors for some time about an extra fast version of the RS 6, so perhaps this is a good time to introduce it.