Las manos They are an essential part of our body, since with them we do different activities on a daily basis. Therefore, it is easy to notice that they begin to peel. Although it usually happens when we get a skin injury, concern arises when, for no apparent reason, we begin to peel hands very often.
To find out the reasons why this happens and how to prevent it, La República spoke with Jenny Vargas and Fabiana Suero, doctors specialized in dermatology.
Why do my hands peel?
The specialists consulted detailed that the most frequent causes are irritative or allergic contact dermatitis, which consists of the inflammatory reaction of the skin to a stimulus that has a negative effect on our tissue.
"It can occur due to excessive hand washing (with soap), due to contact with detergents or some other chemical product (…) or external products such as latex, leatherette or fantasy metals that generate a reaction on the skin as in hands," explained dermatologist Fabiana Suero.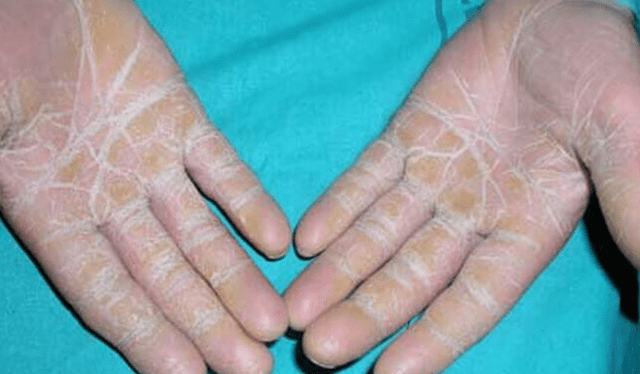 Hands can peel from contact with certain chemicals, according to specialists. Photo: VHL
For her part, the specialist Jenny Vargas explained that the deficiency of vitamins A, C and E can also cause the person's hands to peel. "There are also diseases of the immune system such as psoriasis, which could cause this symptom, or it is caused by a reaction to certain medications."
Another reason would be fungi, although it is less frequent than the other causes, according to Suero. Furthermore, when this occurs, it is localized and generally not on both hands.
How to prevent my hands from peeling?
The dermatology experts specified that, to avoid peeling the hands, the following recommendations should be followed.
Use dermatological soaps known as syndet. Avoid, if possible, direct contact with chemical products. Those who, for work reasons, use these substances can use nitrile gloves. Stay hydrated and have a balanced diet. In the case of people with a greater tendency to have fungus, it is advisable to avoid exposing your hands to water for too long.
It is worth noting that, in order to know more exactly the origin of the problem and prevent it, a specialist doctor should be consulted. Thus, after the respective examinations, it will be possible to know exactly the real cause.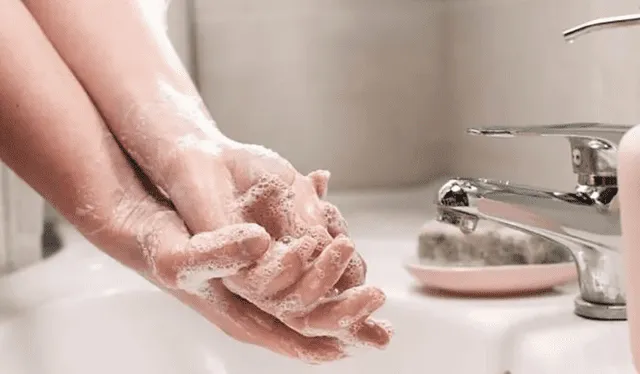 Using dermatological soaps helps prevent our hands from peeling. Photo: CuidatePlus
How dangerous can it be that our hands peel?
The dermatologist Jenny Vargas explained that people's hands can sometimes peel as a paraneoplastic manifestation and could be associated with lung, head, neck, breast, or colon cancer. "Only in these cases, (hand peeling) could be risky. In other situations, with proper treatment, there would be no problem," she said.
Meanwhile, Fabiana Suero indicated that not treating this situation can trigger problems with the fingerprint. "Another danger is that your hands are continually peeling off. These can cause wounds, which can lead to cellulite in the long run," she said.