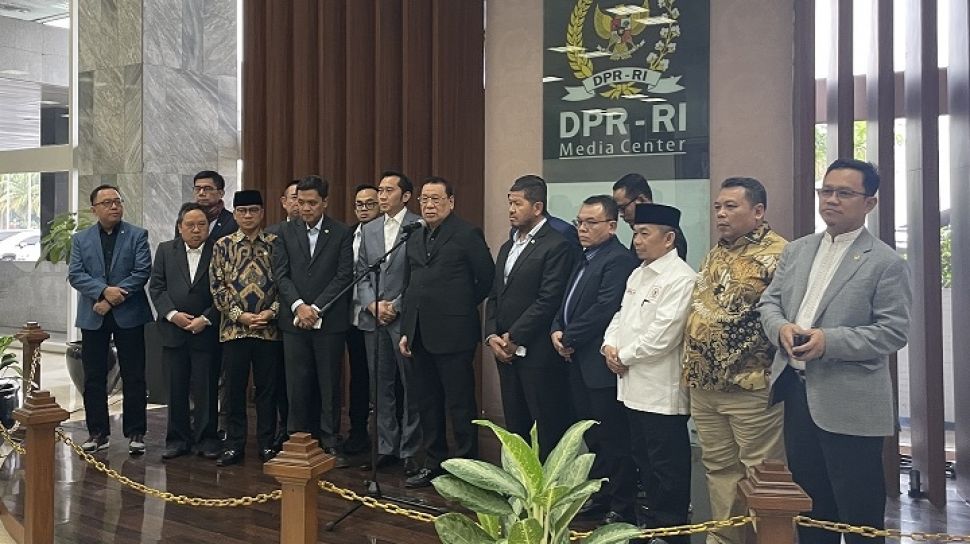 Suara.com – Eight factions in the DPR stated that they rejected a closed proportional election system. They hope that the Constitutional Court (MK) will be consistent with their decision in 2008 regarding an open proportional electoral system.
MPR deputy chairman from the PAN faction, Yandri Susanto warned that the Constitutional Court would not apply double standards in making judicial review decisions.
"How many times have people sued the presidential threshold, always the MK's language is an open legacy for legislators. It's the same in the electoral system. So if the MK decides something different from the 2008 decision, it means the MK is playing two legs," said Yandri in Senayan Parliament Complex, Jakarta, Tuesday (30/5/2023).
"In the presidential threshold they say that the legislature is open policy. Because it concerns the presidential threshold, in the electoral system, why does it seem like it wants to be random? But we want the Constitutional Court to be committed to the 2008 decision to remain proportionally open," he continued.
Also Read: Danger Issues, Who Seriously Responds to Denny Indrayana's Rumors about Closed Proportional Elections?
The same thing was conveyed by the Chairman of the PAN faction, Saleh Partaonan Daulay. He stressed that the Constitutional Court's decision in 2008 on an open electoral system was final and binding. It should no longer be questioned, let alone until it arrives with a different decision later.
"Even if there are people taking the test, they have not passed. So if it is made closed, this is wrong, it shouldn't be allowed. There have been three open elections, legal, then if the word is closed, what is our status? Is this not legal? If it is open, it should be legal. will remain open," said Saleh.
Saleh is of the view that the Constitutional Court will still be wrong and go awry if in its decision it chooses the 2024 Election option to remain open but the 2029 Election to be closed.
"If the Constitutional Court's decision says that 2029 is closed, it is also wrong. Because what is open is correct, closed is correct. Which one is correct?" Saleh said.
Meanwhile, Member of Commission III of the DPR from the Gerindra Fraction Habiburokhman emphasized that the DPR also has its own authority, if later the MK insists on deciding on a closed electoral system.
Also Read: Denny Indrayana conveys a message to the public regarding rumors of the Constitutional Court's decision: no leakage of state secrets
"Yes, so we will not show off our power to each other, but we will also remind that we, the legislature, also have authority. If the MK insists, we will also use our authority, as well as in the context of budgeting, we also have authority, maybe that is it," said Habiburokhman .