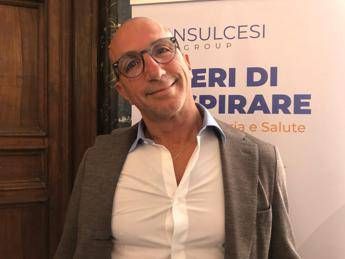 Pollution is a global health emergency, for this reason it is necessary to guarantee everyone the right to live in a healthy environment, sanctioned by the European Court of Justice. This is the starting point for the 'Aria Pulita' collective action, launched by Consulcesi at the 'Free to breathe' event organized by the Consulcesi Group in view of World Environment Day on 5 June. It is "a legal action – explains Marco Tortorella, Consulcesi's lawyer – which aims to ascertain the violation of the right to live in a healthy environment, with a consequent request for compensation for damages, in favor of the residents of the areas where it has been ascertained that the limits of the polluting particles contained in the ambient air have been exceeded".
The legal action "represents the awareness of citizens as a stimulus to find a solution – underlines Tortorella – Furthermore, it is also an opportunity to push the institutions to intervene to remedy this intolerable situation which, despite the condemnation by the Court of European Justice, continues to be perpetrated".
Citizens who can join the new legal initiative – reports a note – are all residents of the areas where the violations occurred, regardless of having suffered damage to health. It will be enough to demonstrate one's residence for at least 1 year in the period between 2008 and 2018, the same for which the European Court of Justice has ascertained the violation of the limits, in one or more of the territories involved. In total, Consulcesi estimates that there are 3,384 Italian municipalities included in the violations ascertained by Europe for a total of more than 40 million residents.